How to Pair/Install Glory Fit App to your Smartwatch [ Problems and Solutions]
This support app Glory Fit App is very popular with several brands of smartwatches, from mid-range wearable to premium version. The adaptation of Glory Fit app to smartwatches especially with the Chinese releases is gaining. The app goes par with the Da Fit app in terms of stability, offered features and ease of use.
We have used the app before in our wearable, and so far we seldom encounter issues at all when it comes to installation, setting the features and using its additional options. Below are the details on the app, its features, the steps on installation as well as some users encounter and its solutions.
What is Glory Fit App?
Glory Fit app is a support app for a variety of wearables, from a fitness tracker to smartwatches.  It is available in iOS and Android. The smartwatch is a lightweight app with features for activity tracking, sports and graphs as well. It has over 1 million downloads and offered by Smart Wear.
On its description, the app is a stylish movement, sleep monitoring, Bluetooth low energy products. It supports sharing health information, pedometer, calories, sleep and other functions.
App Technical Details
Version: 2.7.7 ( as of this writing)
Number of Downloads: Over 1 million
Download Size: 37.61 MB
Developer: Smart Wear
How to Install Glory Fit App
Download Da Fit app whether it's Android or iOS. Scan the QR code that comes with the smartwatch (user manual or in the settings of the smartwatch)
Open the app, the Glory Fit app will ask you to sign-up for an account. You can login using third-party login such as Facebook or skip to go directly to the UI of the app.
Tap on the skip to sign-up, the app will ask you to agree to the "Privacy Policy". Tap Agree to proceed.
Set your Profile, this includes height, gender, weight, age as well as goal.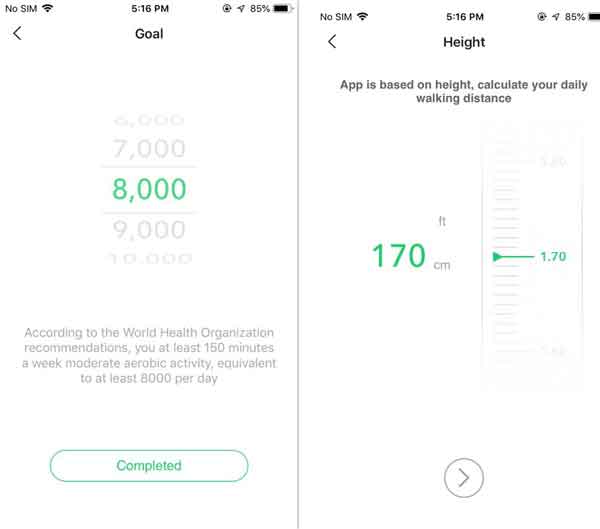 5. After the profile setting, the app will ask for the following permissions.
Permissions:
Access to your location
Activate Bluetooth
Now you can add your device, without setting other permissions first. On the bottom of the UI, select "Device" to add/connect your smartwatch to Glory Fit app.
Tap "Add a New Device", then "Select Device"/ Tap on the smartwatch to bind the device. The app will prompt you if you have successfully connected your device to the smartwatch. If there is a problem, check the basic troubleshooting below.
Additional Permission, to be able to receive notifications and use other functions, you need to allow permissions to the following settings.
Allow the app to run in the background
Call Permissions (call logs, manage phone calls, contacts)
Access to your photos, media files on your device
View SMS messages
Notification Access (social app notifications)
Problems and Solutions for Glory Fit app Installation
The device will not show when Pairing?
Check if the Bluetooth is activated, if it's turned on, then go to Bluetooth settings, select the smartwatch is its added to the Bluetooth section, and tap on "Forget the Device".
The Smartwatch Keeps on Disconnecting on the App?
Install the correct/updated version of the app
Check if your phone is compatible with the smartwatch
Restart your phone or your smartwatch
My Smartwatch is not receiving any Push Notifications
Check the permission option in the app, allowing the app to receive messages as well as calls.
Check the following notifications:
Call Permissions (call logs, manage phone calls, contacts)
Notification Access (social app notifications)
View SMS messages