How To Connect/Pair App with Da Fit Supported Smartwatches
Da Fit is one of our favorite app for smartwatches, we experienced using it several times with different smartwatches and so far we don't have any issues with the support app. The Da Fit support app is available in iOS and Android platform and it has been receiving regular updates, fixing bugs, improving stability or adding new features.
Anyways, with thousands of smartwatches using the app, its not surprising that some encounters issues with their wearables connecting or synchronizing with the support app whether its Android platform or iOS platform.
Here we will provide you a walk-through on how to install, connect and synchronize your device to your smartphone. A step by step guide especially for those just started to install the app.
About the Da Fit App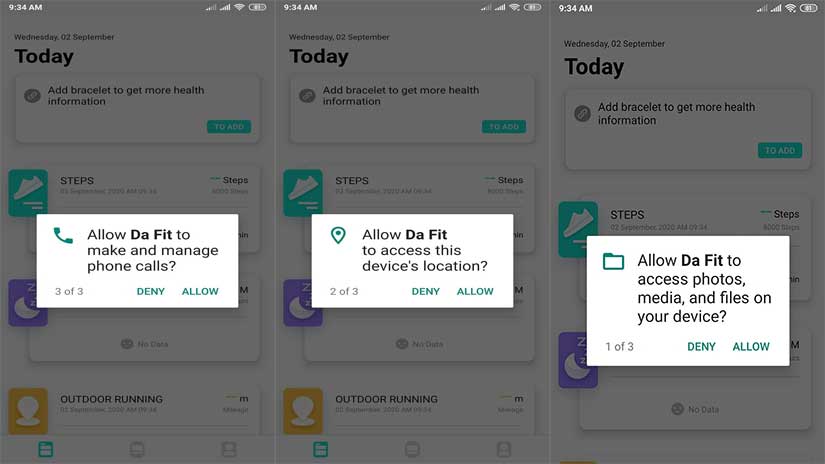 The support app available in iOS and Android platform provide recording of activities from your device. It can record steps, distance and other sport activities. It also provide graphs on heart rate monitoring, sleep and other health and fitness functions.
Notable Function
Apple Health App Sharing – Integrates with Apple Health App
How to Connect/Synchronize your Da Fit app to your Smartwatch
1. Download the Da Fit app available in iOS platform and Android. See link below
2. Open the application, you will be asked to sign-up but your have the option to skip and proceed to the main UI.
3. Set Permissions, the application will request a permission to:
Make and manage phone calls
Access photos media, files on your device
Access Device's Location
4. Add your Device, after setting the permissions, you can now add your device to the app. Tap on the upper UI of the app, "Add bracelet to get more health information", tap "to add". The Da Fit app will ask you to open and activate the Bluetooth connection.
5. Select/Add your Smartwatch, after turning on the Bluetooth, the app will begin to search for your device, once your device shows up, select it to add to connect it to the Da Fit app.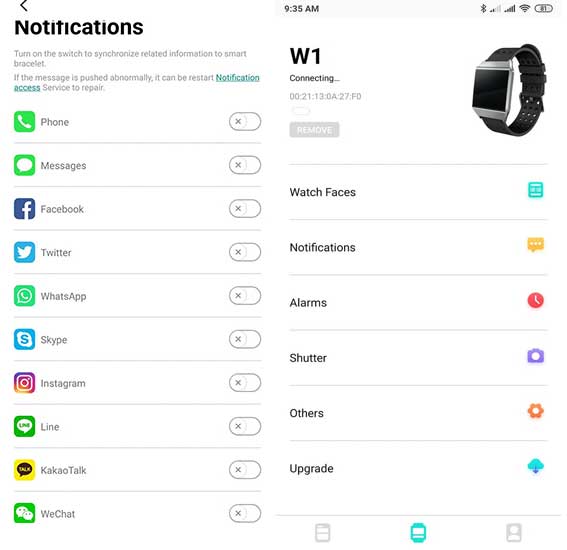 Problems users encounter with the Connection of Smartwatch to Da Fit app
Cannot connect/pair my smartwatch to Da Fit app?
This is the usual problem that users encounter when its their first time to connect their smartwatch to the support app. Based on our experience, usually some of the culprits are: OS compatibility, Bluetooth compatibility, usually it problems occurs with low quality Bluetooth chip in smartphones (try to test other phones to check). It also occurs when you update the Da Fit app to a new version.
List of Smartwatches that uses the Da Fit app
Connection is Unstable After an Update
Usually, this problem is encountered after an OTA update of the app. If the connection becomes unstable, you can go back to previous version of the app. Try to install lower version of the Da Fit app.
The above solutions can also be applied to the following problems
Disconnection problems
Smartwatch can recognized
Other menus and options are not working