Smartwatch Specifications dot com , the premiere site for smartwatch specs news and reviews. The site is created to provide the tech fans with a venue for the latest smartwatch in the market, see specs, compare and check out the latest deals on featured devices. We update the smartwatch database with the latest offerings in the market. Featuring popular brands such as Samsung, Motorola, LG, Sony, HUAWEI as well as other not so popular brands, includes smart bands, crowd funding smartwatches, providing them enough exposure in the market.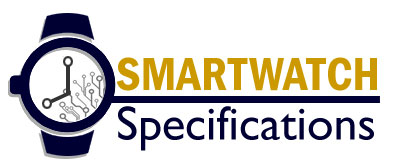 So if you are looking for smartwatches and smartbands here at SMARTWATCH SPECIFICATIONS we have it all. We are the ARENA of Smartwatch specs! WE ARE PROUD to say that we are now the number 1 site for smartwatch and smartband specs, we are now in top of search engines.!
We are growing! According to Google Analytics, 99% of our visitors are looking for smartwatches, or checking out topic for smartwatches and smartbands, that is amazing, that means that we are on the top of search engines for smartwatches.. a specific niche, and not just any random topic like smartphones or electronic devices. I guess our goal of providing our fans a place to check the specs and the latest news on smartwatches is paying off. We are now becoming the center for smartwatch specs and reviews, many many thanks to all smartwatch fans and supporters!
Check our increasing ranking at ALEXA! http://www.alexa.com/siteinfo/smartwatchspecifications.com
We are also available in the following pages:
Facebook Page: https://www.facebook.com/WatchSpecs
Twitter: https://twitter.com/SmartwatchSpecs
Google+: https://plus.google.com/+Smartwatchspecifications
Instagram: https://www.instagram.com/smartwatchspecifications
FlipBoard: https://flipboard.com/@SmartwatchSpecs
VK: https://vk.com/smartwatchspecifications
Tumblr: http://smartwatchspecifications.tumblr.com
Pinterest: https://www.pinterest.com/infotechgarage/smartwatch-specifications/
Disclaimer. We can not guarantee that the information on the specs page  is 100% correct, but we do our best to bring you the latest and precise information about the device, and update it as much as possible.