T500 Smartwatch – Review of Features
Check out this smartwatch that is popular among fans of Apple Watch copycat. Here is the T500 smartwatch, a wearable that has an obvious resemblance to the Cupertino's popular smartwatch. The T500 smartwatch has a thin and light design, it has that familiar crown button on the side with a pill shape below it. The smartwatch has an elegant look and finish; it also has that snap on sporty strap available in different colors.
Unlike other clone, the wearable has a built-in speaker and mic for its Bluetooth call and music player. It's an Apple watch clone with additional features making it one of the best copycat in the market. Overall, the smartwatch has an IP67 waterproof rating, it is waterproof from hand washing, rain, sweat it is even dust proof.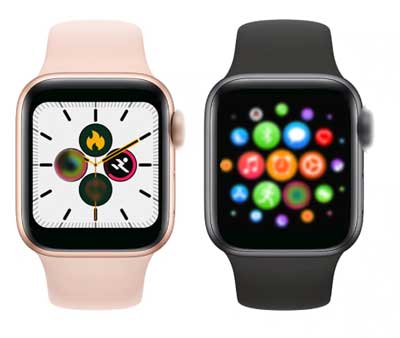 The T500 smartwatch has a beautiful screen display, it has a 1.54″ inch high definition color screen with full touch screen operation. The IPS LCD screen has 240 x 240 pixel resolution providing sharp, clear vivid colors. The screen is protected by a 2.5D tempered glass display that goes all the way to the bezel of the watch. With this, the wearable looks more like an Apple Watch when looking at it from a distance.
Here are some specifications of the T500 smartwatch
The smartwatch runs the MTK2502 processor with Bluetooth 4.0 connectivity with g-sensor, heart rate monitor, blood pressure monitor. It supports Bluetooth calls, call and message notifications. It has 230 mAh with several days of standby time. See the full specifications of the T500 Smartwatch
Features of the T500 Smartwatch
With its Apple watch look, it will not be complete without the preloaded watch faces with similar design to popular device. Several cool watch faces, from analog, digital to cool designs.
Aside from watch faces, the T500 also supports two styles of UI, you can switch from either grid style or the bubble cloud style similar to Apple watch.
Again with its built-in mic and speaker, the smartwatch supports Bluetooth calls, you can receive calls, dial calls on your wrist.
Music Player, according to its specs, the smartwatch has a high quality stereo speakers. You can play your favorite sons right on the smartwatch.
With its motion sensor, the wearable has multi-sport mode, it has running, rope skipping, walking, cycling, sit-ups and other popular sport activities.
Smart Reminder, the T500 smartwatch supports call and message notifications with the option to read information on the smartwatch. It also has a function for social app notifications, such as Facebook, Twitter, WhatsApp and more.
Additional functions included are automatic activity tracking with step, distance and calorie counter. Sleep monitoring, alarm clock, sedentary reminder, find bracelet feature, find phone feature. Additional Bluetooth function is the shake to take photos.
Frequently Asked Question about T500 Smartwatch
Is T500 Smartwatch Waterproof?
Yes, the smartwatch has IP67 waterproof rating, it is splash proof, wash proof
Does the crown button works just like Apple Watch?
Sadly now, but if you want that similar functionality you might want to check the U78 Plus Smartwatch
Does the T500 smartwatch has a built-in GPS?
No, there is no built-in GPS
Does the smartwatch supports multi-sport mode?
Yes, it is equipped with multi-sport mode, it has running, walking, rope skipping and more.