Finally, the long rumored smartwatch by Samsung is finally coming to reality as the SM-R600 that rumored to be the Samsung Gear S4 as well as the Samsung Gear Pop has been spotted on FCC. It's not the Gear S4 or the Gear Pop, based on the back plate of the image, the smartwatch is called Samsung Gear Sport. Remember that the same SM-R600 received a Bluetooth certification from SIG that was just August 04, 2017 (read the article here).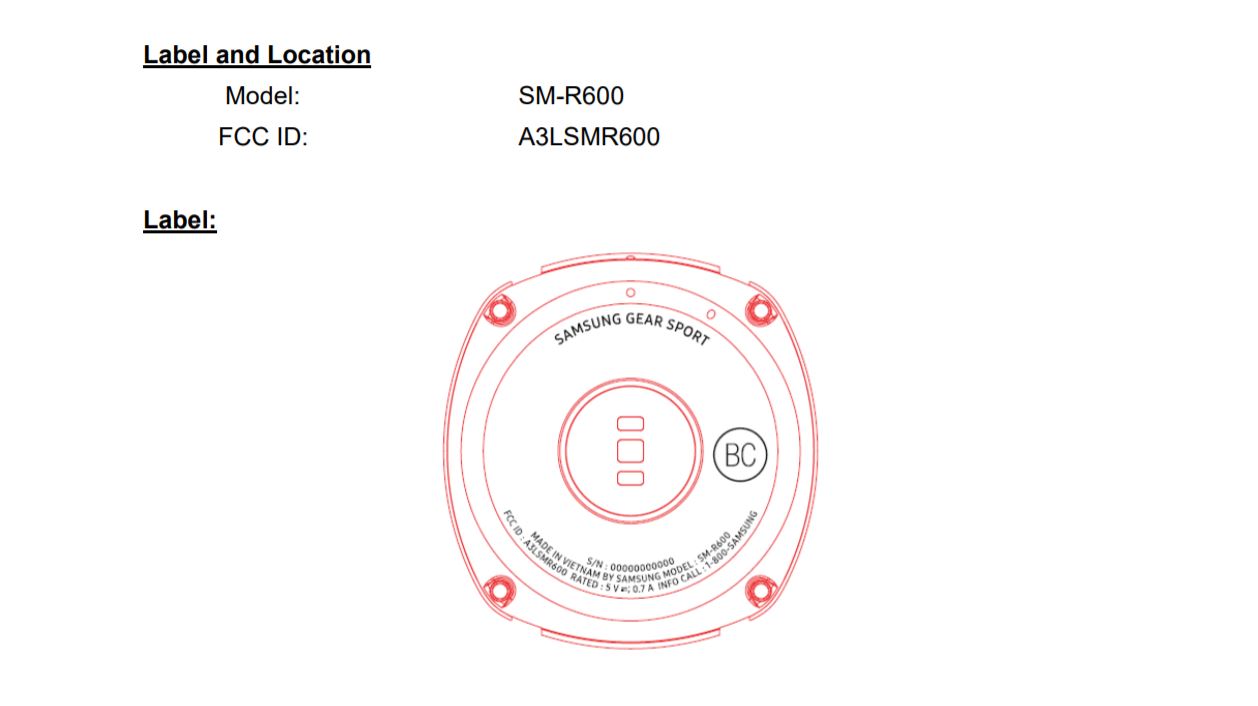 The application on FCC shows few details on the features and specifications of the Samsung Gear Sport smartwatch. Based the document, the SM-R600 is called Samsung Gear Sport with the FCC ID A3LSMR600.  The smartwatch based on the filing images shows heart rate monitor, with a semi-circular design and seems like it will be charge via wireless charging method and it might have a proprietary interchangeable sport strap.
You might want to Read: Fitbit Smartwatch Design and Features Leaked Online
The SIG Bluetooth certification and the FCC filing shows that SM-R600 aka the "Samsung Gear Sport" is already ready, it is just a matter of time and this smartwatch will be unveiled to fans. Is the Samsung Gear Sport, the smartwatch that Samsung is talking about? A Smartwatch that is a combination of Gear S3 and Gear Fit? I think this so.
Anyways, the said smartwatch is expected to be unveiled in the IFA 2017 in Berlin this September or perhaps Samsung will showcase the fitness wearable in its Unpacked Event alongside with other Samsung products.
Well for the features and specs, Samsung did not provide any details or hint on its next wearable, so far only few details is available on this next smartwatch but based on its name it is surely that this device is intended for sport and fitness enthusiast and will be loaded with variety of sensors for fitness.