The sound of the drums for Fitbit's upcoming smartwatch is getting louder as more information is leaked online on its details.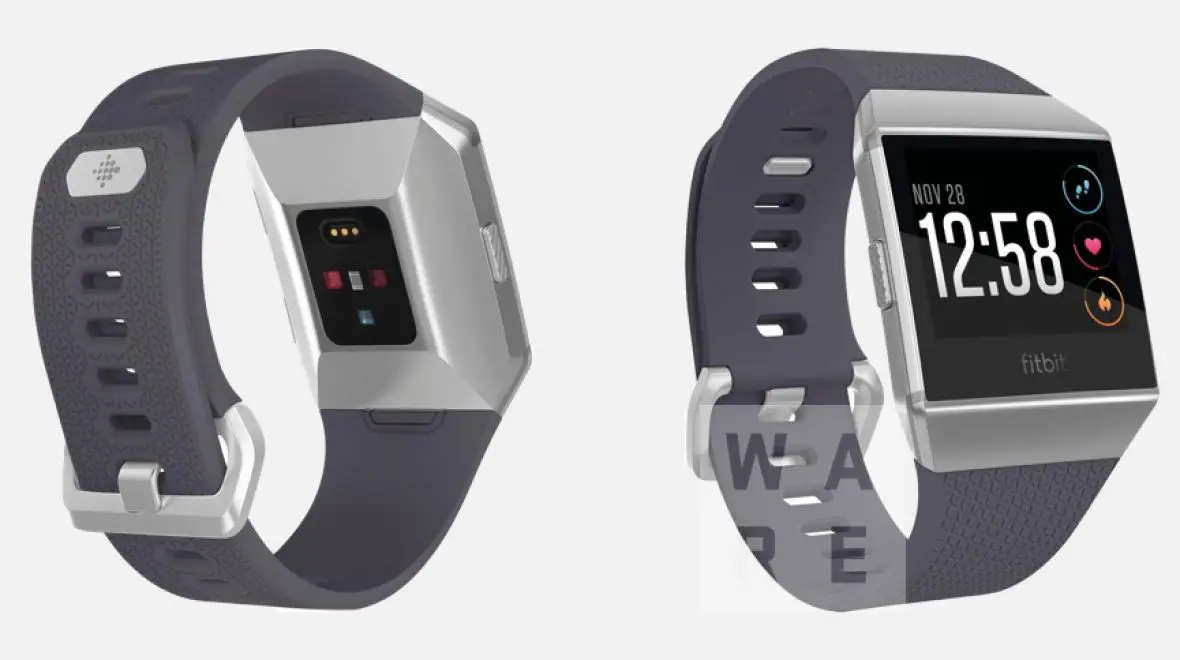 This time, several rendered images leaked online posted by Wareable, similar to the image that was also posted last May. The image shows a classic look similar to the design of the first generation Android Wear smartwatches. It seems like this is really how the Fitbit smartwatch will look like, just like other offering of Fitbit, the smartwatch will be available in three color variant, a semi black body with a black strap, rose gold version with blue strap and a silver color with navy strap.
You Might Want to Read:  GARMIN VIVOACTIVE 3 – NEW DESIGN & FEATURES REVEALED
The body is rectangular in shape, with three buttons on the side, probably similar functions to that of the Blaze which works as an action, select, and back buttons. On the screen shows a very simple watch face and a Fitbit logo on the bottom of the screen. It has a sporty strap with stainless steel buckle, overall the design is geared for fitness and we have to admit, it is a much better design compared to the Fitbit Blaze.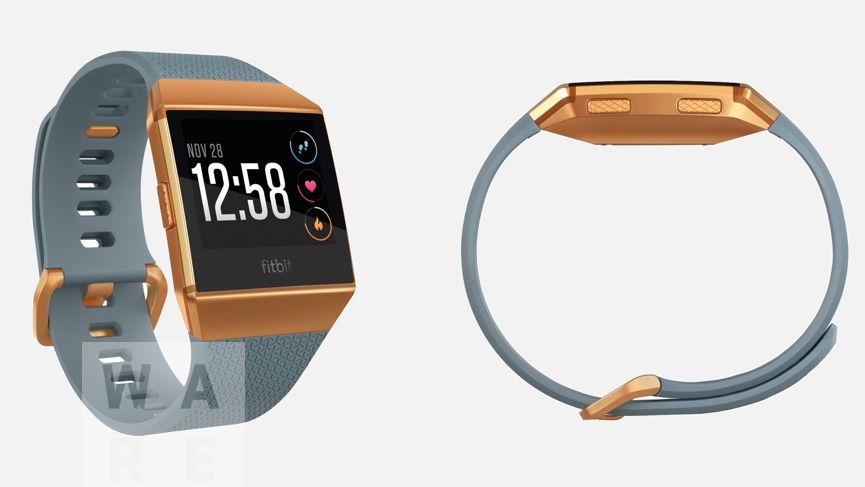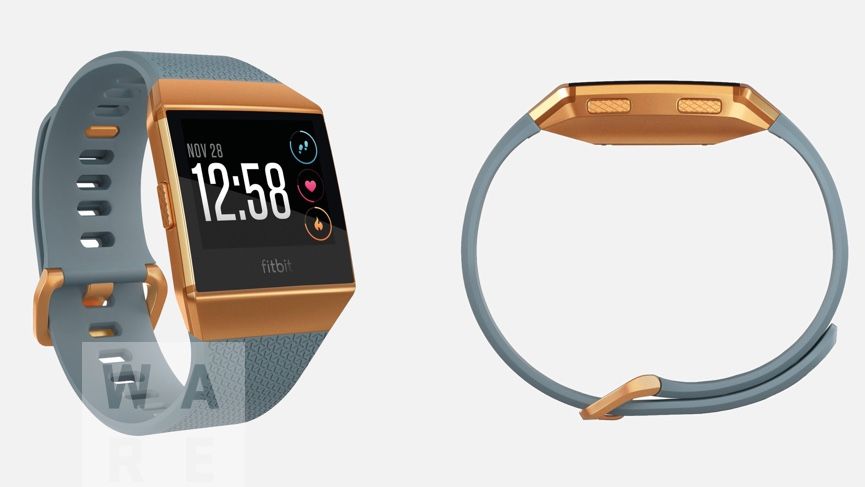 But if you compare it with other smartwatch offerings in the market, in terms of design this Fitbit smartwatch is inferior so simple. The Fitbit smartwatch might not be able to compete in terms of the design, but we expect that Fitbit will put all the resources and it's well kept tricks for this smartwatch.
Hopefully, Fitbit could offer new features in the market, better activity tracking, precise fitness and health sensors. So far options and features confirmed with the smartwatch are app gallery, built-in apps, GPS, water resistant, cross platform compatibility and different health sensors.