Onyx Watch Smartwatch – Initial Review of its Features and Design
We are intrigued with this futuristic smartwatch, it is from the Onyx company. Their wearable is simply called Onyx Watch Smartwatch, a smartwatch with a trendy futuristic look.
The smartwatch has a sporty design, available in black glossy color only. We might say it is a futuristic design with a black silicon strap that goes with the design of the body. What I like about the design is that its glossy bezel, plus it has somewhat red level markings that make the wearable look like a smartwatch from the future.
The Onyx Watch smartwatch has a full-color display screen, full circular screen display with touch screen operation. It has a 1.28" inch color LCD with a 240 x 240 pixel resolution. So far, when it comes to looks, the smartwatch has a good trendy design, the futuristic concept gives it a nice sporty feel to it. The smartwatch has a good waterproof rating, having at least IP68 waterproof feature, it is fully waterproof up to 50 meters.
But what about its features? Does it have what it takes to compete in the world of wearables? Let's check it out. Here are the features of the Onyx Watch smartwatch. The company state that it has at least 30+ features available, let's see.
Features of Onyx Watch Smartwatch
Smart Notifications
The wearable has an instant message notifications, receive SMS, social app messages in your smartwatch. With the option to read the messages directly on the wearable. You can receive the message via Bluetooth in real-time.
Get Fit with its Sports Mode
The device is developed as a sports function. Track your sports activities with your multi-sport mode. It has running, pingpong, cycling, tennis, swimming, badminton and more.
Health Monitoring Function
Get healthy and improve your sleep quality, keep track of your sleep, deep sleep, light sleep and even the duration of sleep. It also has heart rate monitoring, blood pressure as well as blood oxygen monitor.
Other features included in the device are weather, remote camera control, alarm clock, music control. Onyx Watch also features watch faces or what they call customizable dial plate, pick from its preloaded watch faces to suit your liking.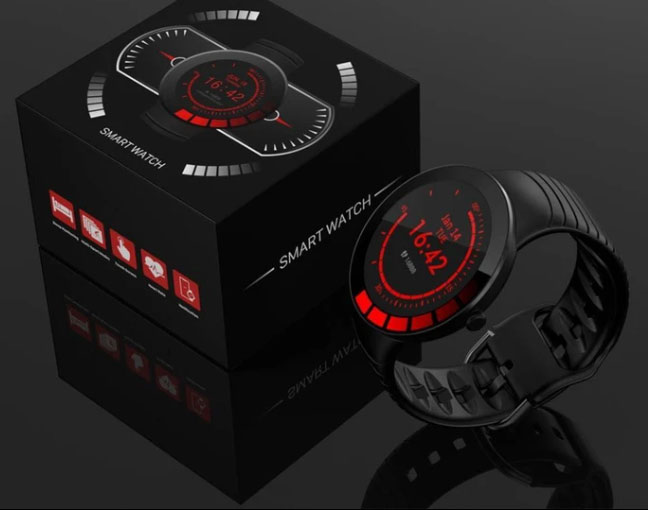 Initial Review of the Onyx Watch Smartwatch
On their product page, there are several positive reviews on the smartwatch, praising the wearable for its good design, features and price. The features that that smartwatch offers, and its pricing I think is just right. So far, it got the basic features such as messaging, extra functions like alarm, remote camera, music control and weather is a good addition. If you are a sports enthusiast, having a multi-sport mode included in the device is a good and irresistible feature.