Omate X NanoBlock Kids Smartwatch –with Secured End to End VPN Security
A few months ago, smartwatch for kids hit a road block when the German government and other NGO, classify the smartwatch for kids as a risk due to security concerns, stating that childrens smartwatches can be easily  hacked and taken over by pedophiles and other criminal minded individuals.
But this negative report for smartwatches did not stop Omate from developing a better smartwatch for kids with added security. Recently, Omate unveiled a colourful smartwatch for children, in partnership with Tata communications,  Omate brings the Omate X NanoBlock, a colourful smartwatch with a LEGO block like straps.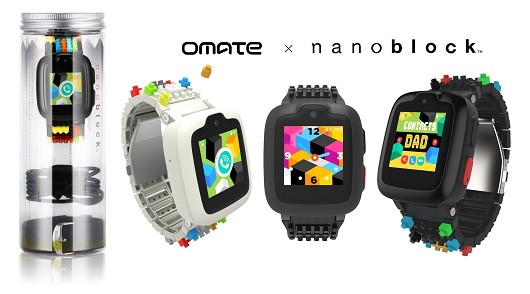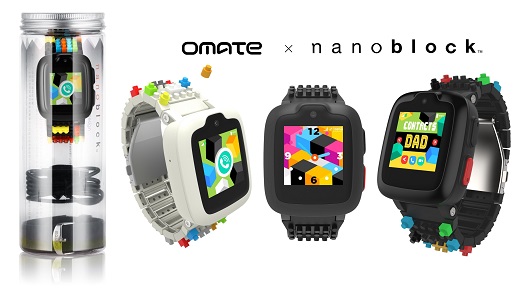 The Omate X Nanoblock is equipped with 3G connectivity, GPS and WIFI. With this feature, the X Nanoblock has a two way messaging and video calling, with regards to this it is now more secure with an end to end encrypted virtual private network. It has an extra security layer making it hard for the criminal minded individuals to intercept the communications.
"Given the growing threat of cyber-crime, any device or application aimed at children must be safeguarded with the highest levels of security," said Laurent Le Pen, Founder & CEO, Omate. "What sets the Omate x Nanoblock apart from other children's smartwatches is the extra security layer provided by the global private network of Tata Communications MOVE – IoT Connect™.
Other features included in the Omate X Nanoblock smartwtach are location based services, pedometer, SOS alert, alarm, stopwatch, front selfie camera for real time communication, photo gallery and more.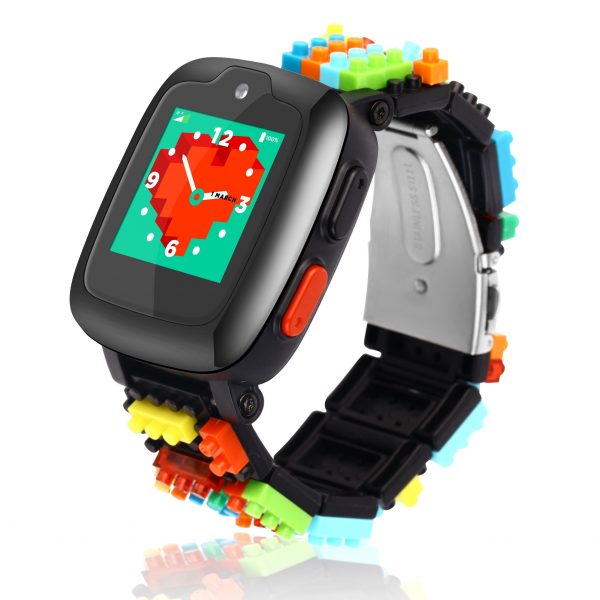 The Omate X Nanoblock might start a new era for kids smartwatch with the new improvement on its security, this new improvement might encourage parents who are wary on smartwatches for kids due to negative news the hit the wearable last year.  If you are interested on the Omate X Nanoblock smartwatch, according to Omate, this smartwatch for kids will be available on for pre-order on April 2018 and will be available in black and white, exclusively on Amazon.com