I'm pretty sure you are excited to know the in's and outs of your new wearable. One of the exciting features of an Android smartwatch is the option to change its clockskin, you can either change it and pick from preloaded watch faces or else you can download online and load it to your smartwatch.
If you spotted some amazing clockskin/watch faces online, that is free to download, you can upload to your smartwatch easily with just few simple steps. There is no need to be an expert to follow this procedure, you don't need to be a rocket scientist to upload a new clock skin. Adding watch face/clock skin to your Android smartwatch is just a walk in the park see our tutorial below.
Here we have a short tutorial on how to add clockskin to your Android smartwatch. It's an easy to follow tutorial on installing your favorite smartwatch.
Here is the step by step process:
Download any Android smartwatch from the following page, http://www.watchfaceup.com or this Google Plus community, or you can also check our latest list of beautiful Android clockskin that you can download.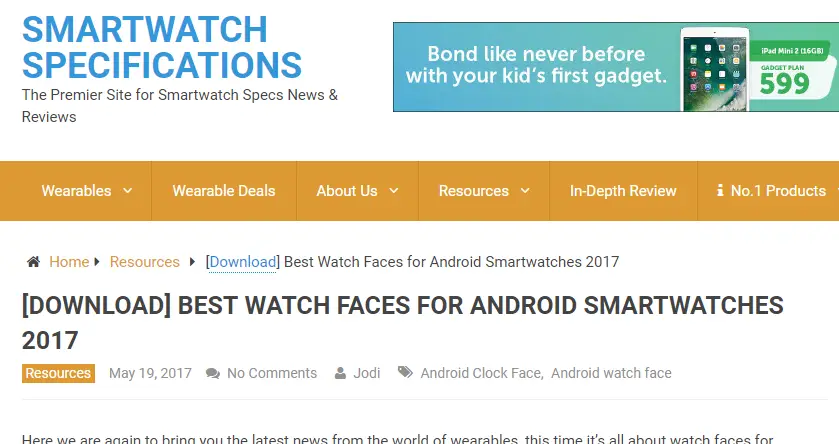 2.Extract the .zip file, connect your Android smartwatch to your Personal computer, make it sure that your smartwatch is turned on.
3. When you connect your Android smartwatch to your PC, you will see the name of your smartwatch in "My Computer" or "This PC".
4.    Select your smartwatch, then go to your "Phones Storage"
When you select your smartwatch, try to check if there is an existing "ClockSkin"folder, if not, create one, make it sure that there is no space, Clockskin is one word only.
Copy the extracted zip file in the clockskin folder of your smartwatch, and that's it!
Check the uploaded clock skin in your smartwatch, the usual procedure, "long press on the watch face". cycle through the list of preloaded watch faces and see if yours is also available.