Empower Fit Pro Smartwatch – Light and Sporty – Review of Features
Looking for a new smartwatch for your fitness and health tracking? You might want to check this wearable from Empower, it's the Fit Pro Smartwatch, light, sporty, and got the basic specs.
The smartwatch has a simple design, clean bezel with a single physical button for home/power function. The smartwatch body is available in black/gray color only but the strap is interchangeable and comes in black, pink, and blue color options.
Its overall body, it IP67 waterproof rated, it is splash-proof, wash proof, and dustproof as well. The wearable is light, durable making it a good partner for sports activities.
When it comes to display, the smartwatch has a full-color screen display. The smartwatch has a 1.4" inch screen size with 240 x 240 pixel resolution with touch screen method of operation. The display has an intuitive UI making it easy to access its menus and sports functions. The display of the wearable is protected by a 2.5D screen, giving the smartwatch a protection and attractive look as well.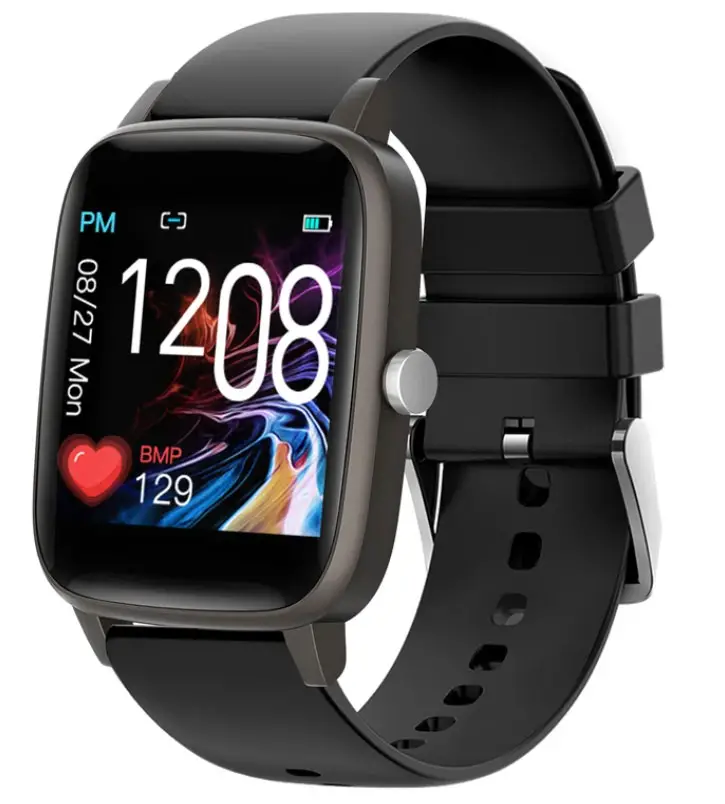 With its simple design, and price offer, what are the features of the smartwatch?
Health Tracking Features
According to its specs page, the Fit Pro smartwatch is loaded with heart rate monitoring, checking your HR 24/7. Aside from the basic heart rate monitoring, it also has a blood pressure monitoring and oxygen level monitoring. These health monitoring is very useful especially during workout, these functions provide graphs and stats on the support app.
Take note, regarding the accuracy, just like other wearables in this category, usually, the sensors are more of a miss than hit, most of the sensors are far from accuracy, usually the heart rate monitoring is the one that usually works. If the smartwatch really comes with health monitoring as stated, we advised you not to use it as a tool for diagnosing but just a tool for reference.
Aside from the above health functions, the Empower Fit Pro smartwatch has also an additional health feature, it has temperature monitoring which is very useful to keep track of your body temperature.
Additional health functions included are sleep monitoring, checking your sleep stats, light, deep, and the number of hours. There is also a sedentary alert to notify you for sitting too long.
Automatic Activity Tracking
The smartwatch comes with activity tracking, it monitors your steps, the distance as well as the calories burned during the day. It says that it also comes with basic sports monitoring such as walking, running, and cycling.
Real-Time Notifications
Of course, it will not be complete if the wearable did not come with the basic notifications such as call and messages, social app notifications, there is also an alarm and anti-lost function.
Additional Features included in the wearable
remote camera shutter, timer, preloaded watch faces, and setting adjustments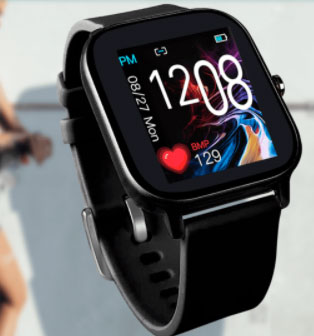 Basic Specifications of the Empower Fit Pro Smartwatch
Brand: Empower Fit Pro Smartwatch
Display: 1.4 screen size, 240 x 240 pixels
Available Colors: (strap only) Blue, Black and Pink
Waterproof Rating: IP67 waterproof
Battery: 160mAh battery, uses Charging Dock for Charging
Compatible OS: Android 4.4+ and IOS 8.2+
Application Support: FitCloud / FitCloud Pro
What's in the Box?
1x Empower Fit Pro Smartwatch
3x Watch bands (blue, black, pink)
1x Charging dock
Initial Review of the Empower Fit Pro Smartwatch
Checking the features and specs, the Empower Fit Pro smartwatch got the basics, it has automatic activity tracking, health monitoring, as well as message notifications. Regarding the price, I think it is a bit pricey compared to what the smartwatch is offering. There are other wearables in the same price range with much better specs and features. Anyways, if you like the looks, the features of the wearable the smartwatch will be a good deal only for around 30 USD to 35 USD price range. If it's more than that, it is not worth buying.