The band that started it all, the Xiaomi Mi Band 2, the smartband is an affordable fitness tracker loaded with sport and fitness features, it is an amazing smartband but still having an affordable price.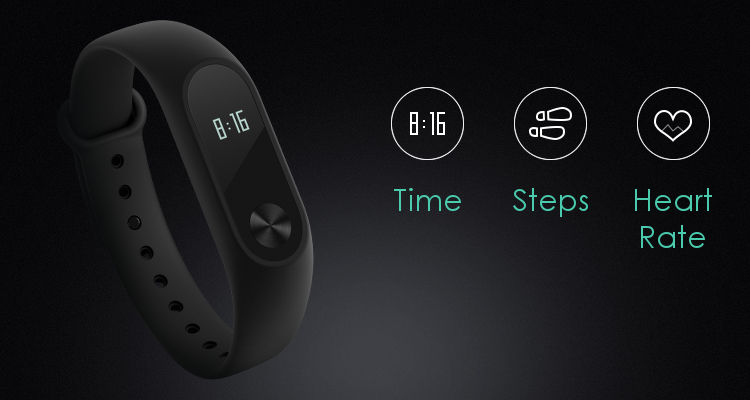 The Xiaomi Mi Band 2 is now on a deal at Banggood.com, 22% OFF with the coupon code: band2mi, the regular price is $31.99 but you can get it for $24.95 only with the coupon code band2mi.
If you are not familiar with the Xiaomi Mi Band 2, here are some of the details on this cool fitness tracker
Design and Display
The smartband has a unique design; weighing only 7 grams the Mi Band 2 has a capsule like body, a combination of aluminium and plastic with a removable strap. The display is 0.42" inch OLED screen with touch button key support. It's a pretty simple fitness tracker with replaceable, talking about the strap it has a lot of third party strap that you can purchase online.
Features
Powered by a ADI ultra low-power acceleration sensor + optical heart rate sensor (static) and pedometer, the Xiaomi Mi Band 2 has variety of fitness and sport options such as walking, running, cycling and connected GPS. It also has a good support app with updates both firmware and apps.
For the battery, the Xiaomi Mi Band 2 has 70 mAh Lithium Polymer battery which is very fast to charge and has standby time of about 20 days with regular usage.
Here are the notable features of the Xiaomi Mi Band 2 Smartband
Unlock your phone using Mi Band 2
Intelligent Alarm function
Behaviour Tagging
Wakeup Notifications
Various Activities and Goal Settings
Right now it is on sale at Banggood.com, with the Coupon Code band2mi, grab one now as the device is on a limited sale only.