Tesla Smart watch – Is in the Works
Tesla is expanding its business portfolio by venturing into the world of wearables. The company will not be making the wearable but instead it will be partnering with a Norway based wearable company, Xplora Technologies.
The company is a known maker of smartwatches for kids, with products ranging from smartwatches for kids (X series), smartwatch for seniors to action camera and speakers.
Recently the company filed an FCC application for a new smartwatch in partnership with Tesla Motors. The application state "the Application shall have the same effect as acts of the Tesla Motors, Inc." Below is the complete application letter filed by Xplora Technologies.
The XPLORA Technologies AS, the undersigned, hereby authorizes Mr. Wu Xuewen from Shenzhen BALUN Technology Co., Ltd., to act on the behalf of the XPLORA Technologies AS solely in matters relating to the application for an FCC equipment authorization for FCC ID: 2AVMJX5P including the signing of documents in connection with this Application. Necessary acts carried out by Shenzhen BALUN Technology Co., Ltd. in connection with the Application shall have the same effect as acts of the Tesla Motors, Inc.
The question is, why is Tesla working on a Smartwatch?
We all know Tesla already do have an app available in Android and iOS platform. The Tesla app will let you have a direct communication with your car, doing things remotely such as lock and unlocking your car using your phone, locate your car, see the status of charging and other advanced functions use to control you car. I guess the next quest for Tesla cars is with wearables.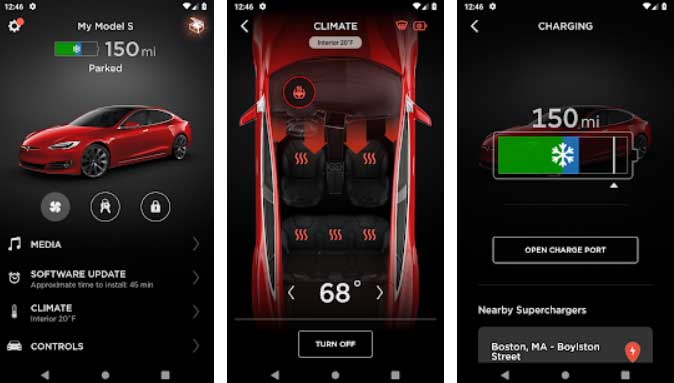 It is very possible that Tesla Motors will use the expertise of Xplora to developed a wearable that will work with Tesla cars. If you can control your car with your phone, I guess a smartwatch will be much more exciting right? Doing some James Bond thing right on your wrist is the future.
Anyways, it will be a great innovation from Tesla if it can make this project a reality. It will make Tesla vehicles far ahead from competition, and will be the ultimate car of the future.
It will be interesting to see if what will be the specifications of Tesla Smartwatch. Will it be a vehicle focus smartwatch or just like other smartwatches in the market, it is integrated with health and fitness? Well, stay tuned as we bring you the latest news on the Tesla Smartwatch.