For several times HTC smartwatch has been rumored to be unveiled, but it always leave us disappointed, the report doesn't even have any details on it not even a certified specs or photos except that rumors says that it runs Android Wear.
Again HTC's smartwatch is on the spotlight again after several photos of it leaked online, the smartwatch revealed some interesting details about the smartwatch. It's a circular smartwatch with a sporty look, the watch shows that there is a heart rate sensor in it. Don't expect a wireless charging technology, the prototype shows it may have a magnetic charging cradle to charge the device, the back shows a four-pin charging system.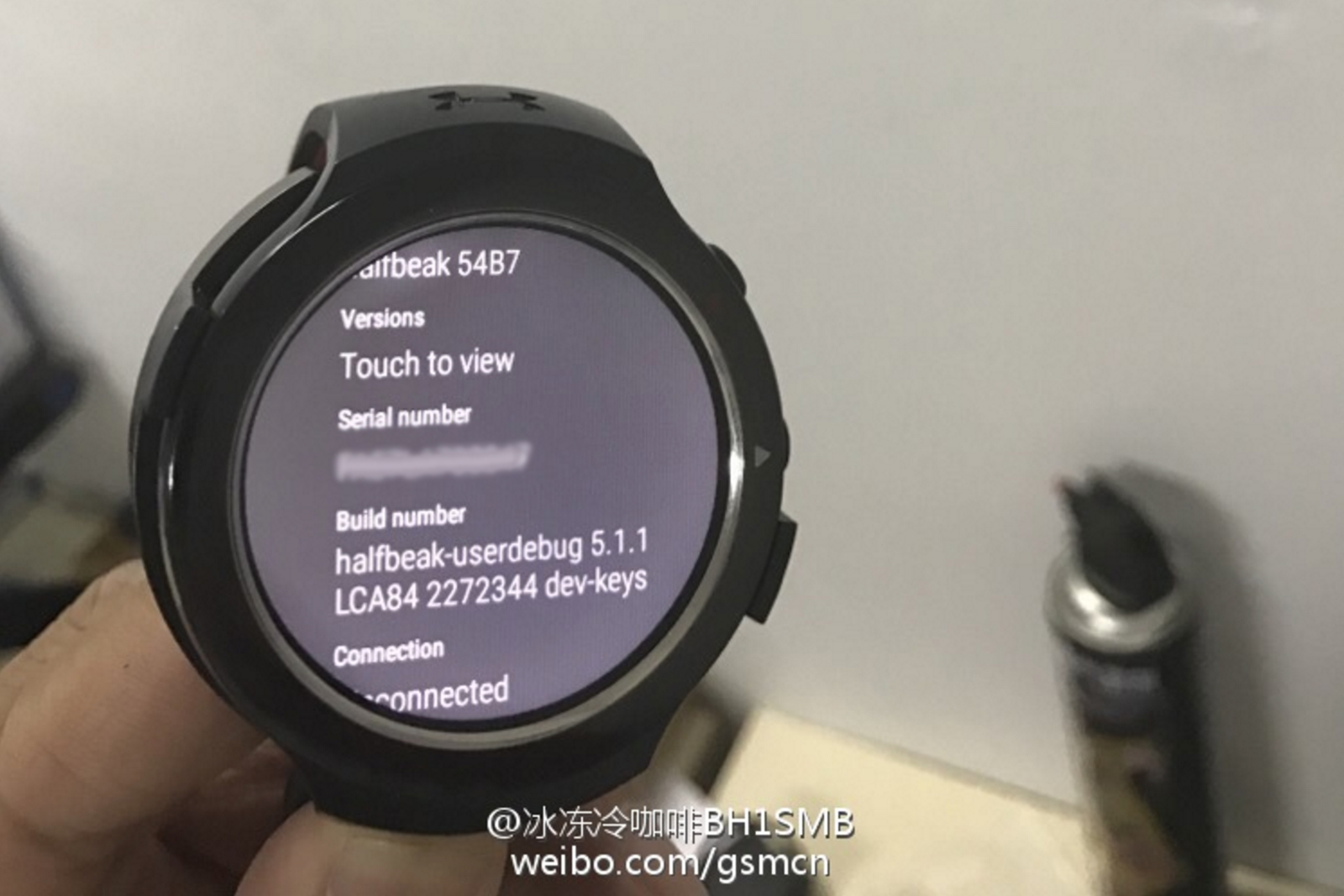 The HTC smartwatch prototype shows boot loading an unknown software, showing its build number of the watch and the code name of the watch which is halfbeak. So far we don't expect too much on the HTC smartwatch, HTC did not confirm nor deny that they will unveiled a smartwatch soon, I guess it's wait and see for the HTC or probably they are still waiting for the release of Android Wear 2.0 that has been postponed this year, expectation for it is first half of 2017.