Images of Fitbit Next Smartwatch Leaked
After the Fitbit Ionic smartwatch, Fitbit is on its track on the next Fitbit smartwatch. The  leaked  images published by wearable, shows a rectangular smartwatch with a simple design, it has at least 3 physical buttons and according to the report, it is waterproof up to 50 meters.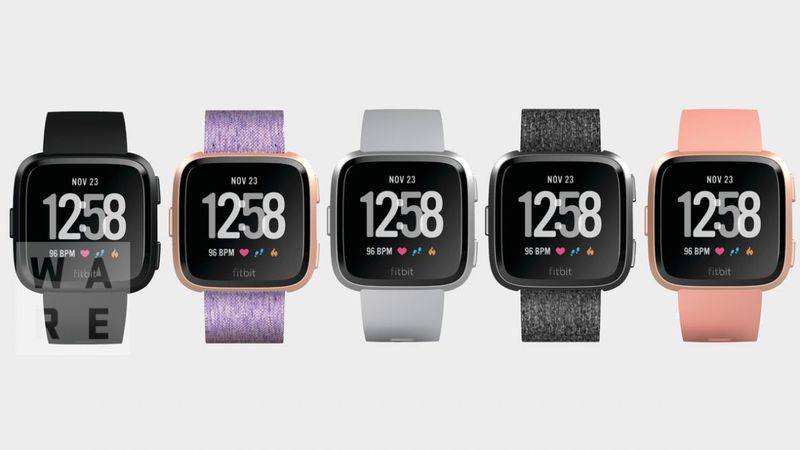 The smartwatch is intended for "mass appeal", giving the smartwatch more chance of success in the market. The smartwatch will still run the Fitbit OS. So far, no names on the next generation smartwatch or if when is the release date and the price. We only got some few details on it like, having a steel body, 3 physical buttons, it also has SpO2 sensor able to track your sleep, and sleep apnea, and will be available in variety of colors like black, silver, rose gold and charcoal.
The smartwatch is for "mass appeal", so expect that the price to be much affordable compared to Ionic,  but of course there's  a catch, it is possible that it will not have any built-in GPS and other features available in Fitbit Ionic.
Fitibit Ionic Specs:
Gorilla Glass Touch Screen
42″ inch 348 x 250 pixels
Sensors 3-axis accelerometer, 3-axis gyroscope, Optical heart rate monitor, Altimeter, Ambient light sensor, GPS
multi-sport tracking (running, rides, bike, hike mode, swimming, etc)
Multi- Day Battery -7 days of detailed motion data