Geekbuying Spring Sale Festival – Wearable Devices are on Sale!
Grab the opportunity to get your favourite smartwatch for less with the Geekbuying Spring Festival Sale, get the chance to have to discounts or get another item for less with buy 1 get 1 free. Several accessories are on sale also including popular brands such as Ticwatch, Xiaomi, Makibes, Huawei and more.
Here are some popular smartwatches in the market, with amazing deals at Geekbuying.com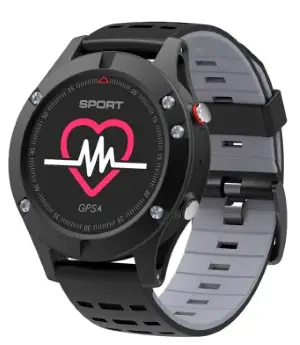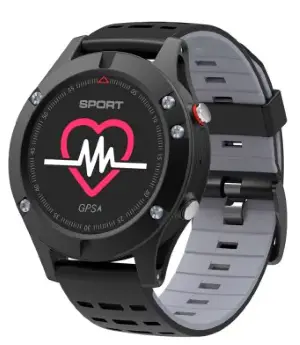 No.1 F5 Smartwatch – a smartwatch from No.1 with built-in GPS, it also has a multi-sport mode, heart rate monitor, thermometer, barometer plus it has 30 days of battery life.
Price Deal: $44.99 Only
Cubot F1 – a rugged smartwatch with an aluminium alloy body, a power saving display, with connected GPS, call and message notifications and with long battery life.
Price Deal: $44.99 Only
Makibes FS08 – another rugged smartwatch with power saving screen, the Makibes FS08 smartwaatch a TFT transflective screen display, built-in GPS and waterproof, you can wear it during swimming. It has a built-in GPS and with several sport and health features.
Price Deal: $89.99 Only
There are also other popular Android based smartwatches on sale:
AllCall W1 smartwatch – a classic looking smartwatch with 16 GB of internal storage and with 1.39" inch AMOLED screen. It has a leather strap with stainless steel buckle, the smartwatch has a built in GPS, heart rate monitor and pedometer.
Price Deal: $89.99 Only
Makibes i4 Air – the same Android smartwatch when it comes to specs with the AllCall W1 smartwatch, having a 16 GB internal storage, a 2 GB or RAM. The display is also similar with 1.39″ inch AMOLED screenw ith 400 x 400 pixel resolution.
Price Deal: $99.99 Only
Several popular Xiaomi wearables are on the list
Xiaomi Amazfit BIP – an Apple watch look alike with power saving screen, long battery life and with built in GPS. The smartwatch is now availble in the U.S and it is becoming popular as an alternative to the demise Pebble smartwatch.
Xiaomi Amazfit Cor – the color screen smartband by Huami, sport a color LCD screen with heart rate monitor, pedometer as well as call and message notifications. It is a beautiful looking smartband with all the basic fitness tracking features.
Xiaomi Amazfit 2 Stratos – the latest smartwatch from Amazfit, the Amazfit 2 Stratos, it has a beautiful power saving screen, a multi-mode sport and variety of sensors as well as call and message notifications. The Amazfit 2 Stratos is a premium smartwatch from Amazfit with beautiful look and premium materials.