This might be the lifeline that Pokemon Go needed, the Apple watch version for the Pokemon Go, this feature was announced last September, when Pokemon Go was still a big hit. We waited hoping that it will be available soon but to no avail, it was even once rumored to be cancelled.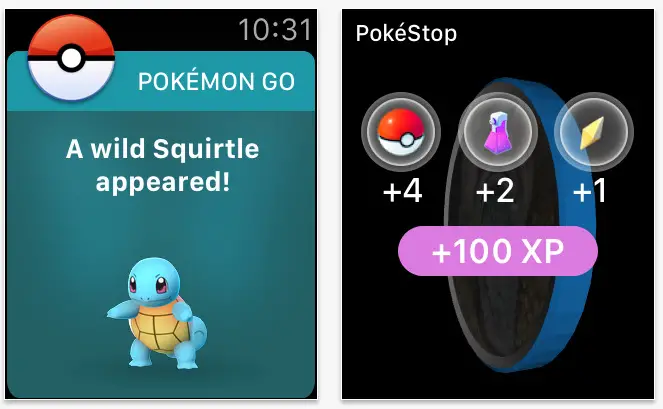 Well before the month of December ends, Niantic Labs announced that the app is available now for download, the time when Pokemon Go is barely breathing, I guess this support might add excitement again to Pokemon Go. According to the company the smartwatch app let you know the nearby Pokemon without the need of pulling out your phone, easily find Pokemon anywhere whether it's in PokeStops.
The Apple Watch addition might be a two way benefits as users of Pokemon Go especially the avid fans might want to purchase an Apple Watch just to catch their favorite Pokemon Go easily, or those who have an Apple Watch that already abandoned playing Pokemon Go might be interested again to play the game with their Apple Watch, it's a win win scenario for Niantic Labs and Apple, I guess.
Anyways here are the Features of the Pokemon Go Apple Watch app support
Get Alerts when there is a Pokemon nearby ( you still need to use your phone to catch)
See and Receive Notifications when Pokemon Eggs Hatch
Received Alerts about a variety of important events
See the summary of all your activities like total distance, time, and active calories.