Want some of the best watch faces for your Samsung Gear S3? The Gear section for Samsung Gear S2 and S3 in the Samsung Galaxy app store has several good looking watch faces, but almost 80% of the quality, HD looking watch faces are not free, most are sold for a dollar or more.

It's a good thing that our favorite watch customization app for Android Wear is now available for free to download for Gear S3 as well as Gear S2 smartwatches. "Facer" a watch platform with thousands of watch faces in its database, and most are free to download, there are also high quality premium watch faces that you can purchase and download.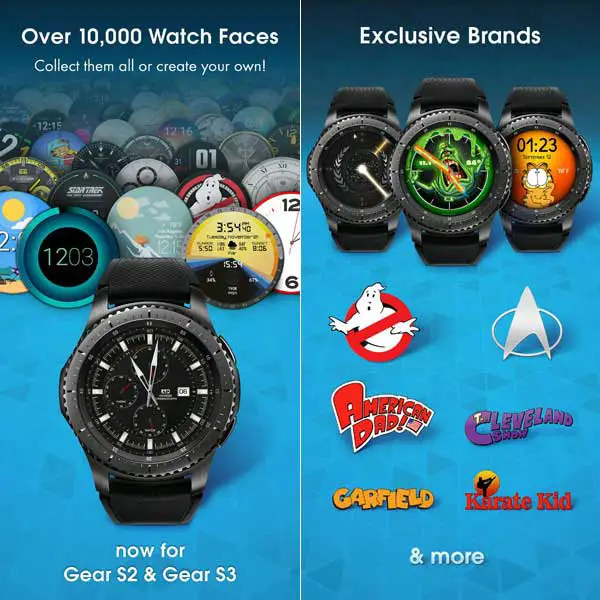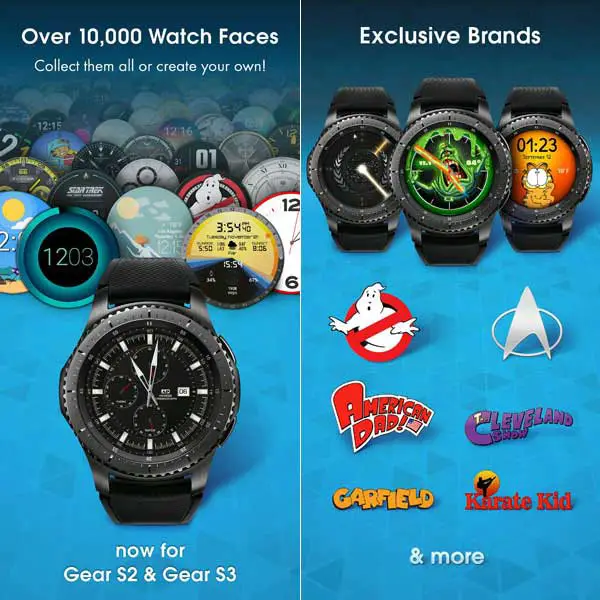 The Face app allows user to create their own watch face customize/personalize it according to their liking. This cool app by Little Labs, also add options for designers to distribute their watch face free or with charge. The Facer  is free to download with support for Android Wear, Apple Watch and Tizen platform.
Features:
import and edit any image you'd like
Included free watch hands and weather icon collection
Large custom font collections
Numerous Time and Date layouts
Interactive and Animated Design capabilities
Weather Conditions with Fahrenheit and Celsius support
Battery Level, Step Counter, Wifi Indicator, and Dynamic Backgrounds
If you are interested in creating a watch face for Gear S3, you can create one online in the Facer website or you can download the app in your smartphone.
The latest version is the Facer 3.0 below are changes and updates on the latest release:
Support for Tizen based devices and the Samsung Gear S2 and S3
Support for all the latest Android Wear devices
Introducing Color Match: snap a picture of your outfit and match your watch face to it!
Improved onboarding and watch selection
Improved watch face syncing process and error detection
New macOS client for Facer Creator. Download it at https://itunes.apple.com/us/app/id1172517992?mt=121
UI improvements to Facer Creator at facer.io/creator1
Improved homepage at www.facer.io5
New official collections: Essentials, Engineering Wonders, 10k sync club, Themeables, and more