Carbinox Smart watch – Review of Features
Carbinox just recently introduced its outdoor smartwatch, the wearable has a sporty look with its lightweight Casio type look. We check on the website of the company and it promotes the wearable as a new generation of built-to-last watches. Here is the Carbinox Smart watch , we check on its features and specs, and here is our initial review of the wearable.
Design
The Carbinox smart watch is an outdoor smartwatch, it is no wonder why it is durable with its 360 degree shockproof. It has strong material, having an Aerospace stainless steel material, strong material, able to withstand from different atmospheric pressures, able o survive the different harsh environments.
The design looks like a classic Casio smartwatch that is light, thin, and with IPX7 waterproof rated. Although it supports touch screen operation, the smartwatch has two physical buttons on the side, that works as a home and back button. It is accompanied by a sporty strap, durable, waterproof, strap with stainless steel buckle.
Display
Usually, outdoor smartwatches have a monochrome display and don't support touch screen. With the Carbinox, it has a full-color screen display with support for touch screen operation. The 1.70" inch screen display, has a sharp screen display, with different watch faces that makes it look like a classic sports wearable.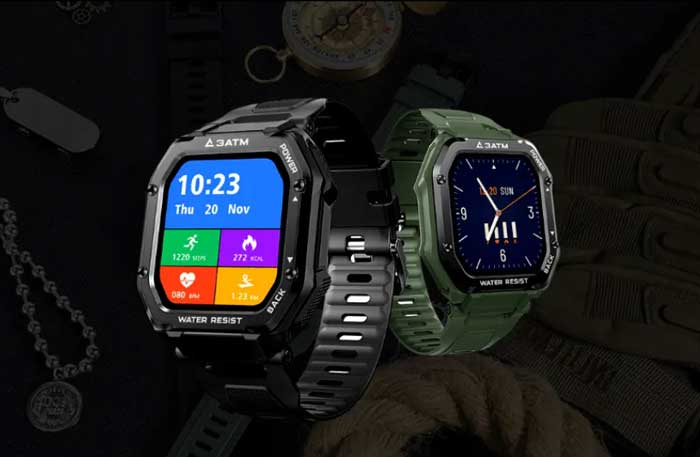 Hardware
The Carbinox Smart watch run the nrF52840 processor with 128 M large memory. It has stable connectivity with its Bluetooth 5.0 connection compatible with iOS and Android platform. The smartwatch has 350 mAh battery with 45 days of standby time.
Features of the Carbinox Smart watch
Various Sports Mode
One of the main features of the smartwatch is the sports mode. Sports mode included are walking, running, riding, badminton, basketball, football, swimming, climbing, tennis, rugby, golf, baseball, elliptical machine, free training, rowing machine, cross-country running, skiing, bowling, dumbbells, and sit-ups. Each sports function monitors the steps, distance, calories as well as heart rate. Aside from that, it automatically monitors the steps, calories, and heart health.
Health Functions
The smartwatch has a 24-hour real-time heart rate, it also monitors blood pressure and blood oxygen monitoring. Other health functions are sedentary reminder, sleep monitoring, breath training.
Smart Notification
Receive real-time notifications, with call rejection feature. There are also message notifications, you can receive SMS messages, social app messages, such as Facebook, Twitter, WhatsApp, Instagram, and more.
Additional functions included are alarm, music control, real timer weather, remote camera, stop watch, and more.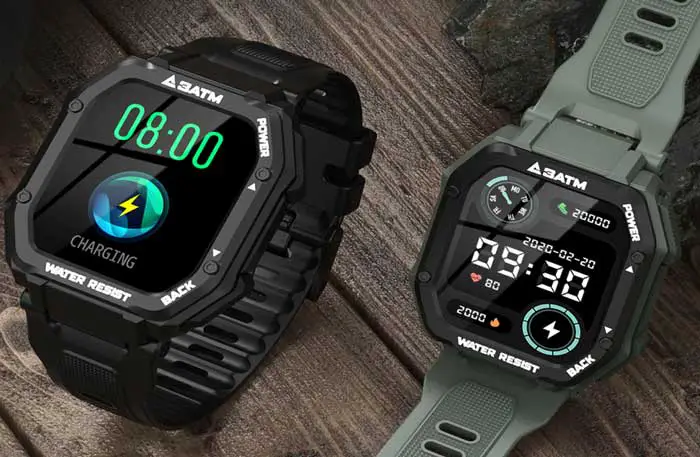 Carbinox Smartwatch Specifications
Dimension:49 mm x 15 mm
Processor: nrF52840 processor
Memory: 128 M large memory.
Sensors: g-sensor, heart rate monitor, blood pressure, blood oxygen monitor
Display: 1.7" inch
Bluetooth: Bluetooth 5.0 connection
Compatibility: with iOS and Android platform.
Battery: 350 mAh battery with a long standby time
Waterproof Rating: IPX7 up to 30 meters waterproof
Package Contents:
1 x Carbinox Smart Watch
1 x Tempered Glass
1 x USB Cable
1 x User Manual