Best Gadget Deals at GearVita.com
If you want to save more on your next purchase on gadgets especially on wearable, GearVita.com is having a gadget deals on its products. At least several popular wearables are on huge deals at this tech website.
Started July 13th and will end on August 15th 2018, get great gadgets under $100 and 10% OFF on their Gadget 10 promo. Here are some of the best electronics products, smartwatches and smartbands.
Gadget Deals on Gearvita.com – See Lowest Price on Wearables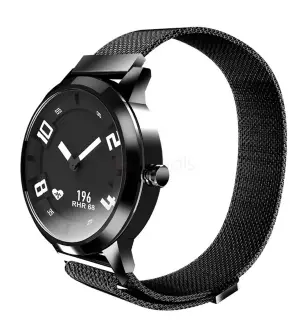 Lenovo Watch X Hybrid Smartwatch
A hybrid smartwatch from Lenovo, it is an analogue type of smartwatch with a small screen for its notification and sport features. The Lenovo Watch X has a 1.5″ inch display and with stainless steel  body, an 80 ATM waterproof feature,  notifications and sport and health feature such as Pedometer, Sedentary reminder, Sleep monitor, Heart rate monitor with 600 mAh battery with 45 days of standby time.
Xiaomi Mi Band 3
The latest sport fitness tracker from Xiaomi, the Xiaomi Mi Band 3 is a lightweight waterproof sport band . The smartband has a 0.78″ inch OLED screen with 128 x 80 pixel resolution with sport and fitness. Sensors include are ADI ultra low-power acceleration sensor + photoelectric heart rate sensor.call and message notifications, caller ID, NFC, weather notifications, alarm, distance and calorie counter, sedentary reminder, Unlock phone without password, sleep monitoring, and social app notifications.
Our other Fave Gadgets
Meizu EP52 In-ear Bluetooth Earphone –  one of the best budget earphone in the market. The Meizu E52 has a clear crisp sound and comfortable to use. It has a sport and fitness design with a neckband to make it easy to wear and minimize the accidental loss of your Bluetooth earphone. It features answering phone, HiFi, microphone, noise cancelling, song switching ,voice control.
Xiaomi LYXQEJ01JY Bluetooth Necklace Earphones
A product similar to Meizu EP52, the Bluetooth earphone has an ergonomic design with dual drivers and a CD-grade music experience. It has a rich sound with high end quality that is lightweight, only 40g. Features answering phone, bluetooth, microphone, noise cancelling, song switching, voice control, voice prompt.