Recently we wrote an article about the top watch faces for the popular Amazfit Pace, this  smartwatch gained a lot of fans with its cool features , this include the preloaded watch faces, but fans can also add their own watch faces by downloading several free online watch faces and add it to their Pace. Read our best watch faces for Amazfit Pace.
Another smartwatch that is gaining attention is the sporty Amazfit BIP. Still, it is a smartwatch from Huami, the wearable is a rectangular smartwatch with an all ways on power saving screen. Well, for the fans we compiled a list of best watch faces that you can download right now for your Amazfit BIP and here are our lists of top Amazfit BIP watch faces.
Nike+ by Kanloor
Inspired by Nike brand, the Nike+ by Kanloor is somewhat similar to the Nike watch face that we have seen from Apple Watch, the watch do have a huge font for the time, with several details on the side such as steps take, date, temperature as well as weather. It's a cool looking watch face and will surely love by Nike fans with Amazfit BIP smartwatch.
Windows 8.1
Fan of Windows O.S? This Windows inspired watch face is perfect for those who love the tile design of the Windows O.S. The watch face looks clean as well as very organize, all of the data that you want on the watch face is organized in tiles with different colors, like date, battery percentage, alarm, weather, steps counter, distance counter, calroie and heart rate that is packed in just a single watch face.
Casio SQ-2300 ver 2.0
For those who can't get over with their favourite wrist watch, the Casio, (well I am fan of this watch also). This Casio watch face will surely bring back old memories, download the Casio watch faces SQ-2300 ver 2.0. This watch face mimics the look of the Casio watch, although it is limited on the  information it provides, only time and date. The Casio SQ-2300 ver 2.0 looks good on Amazfit BIP, giving you the a taste of your old favourite Casio digital wrist watch.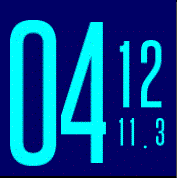 Colour Picker Watch v2                               
Simple, clean this is what the Colour Picker Watch v2 is all about. The watch face simply tells the time and date, in a huge white font that almost occupy the entire screen. The Colour Picker Watch v2 is for those who love a minimalistic watch face for their Amazfit BIP smartwatch.
Mickey Mouse Watch Face
Of course, the list will not be completed without the Amazfit BIP Mickey Mouse watch face, this watch face is very popular in different smartwatches, from Apple to Android Wear. The design has been implemented  to countless of wearables. Anyways, the design is now available to Amazfit BIP smartwatch. Check out the Mickey Mouse watch face and download it for free.
If you want to download different designs of watch faces, here check out the website, https://amazfitwatchfaces.com, so far they have several watch faces for Amazfit BIP smartwatch, some are cool and some are simple but the good thing is, all are free to download for your Amazfit BIP smartwatch. Stay tuned, as we update this page with more watch faces available for the Amazfit BIP smartwatch.
If you know other cool Amazfit BIP watch faces, to download please feel free to comment below. To know the steps on how to add watch faces to your BIP check this tutorial for adding watch facees for BIP.