At first we thought that Zeblaze Zeband is just any other cheap smartband in the market (due to the price), a light made of cheap plastic that flooded the market, ordinary and nothing impressive. But when we received the Zeblaze Zeband we are surprise with the build quality of the Zeband, it feels premium, it looks durable and pretty well made. The curve design of the screen and the soft silicon band is comfortable to wear. Well enough said, read our review of the smartband below.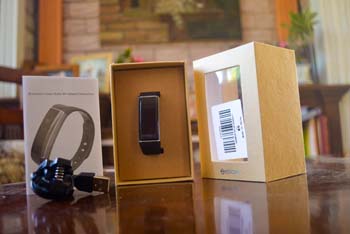 Design – the Zeblaze Zeband is the newest smartband by Zeblaze, its sporty, it's sleek. The smartband has a similar looks to that of No.1 F1 and the SMA Band. It has soft silicone watch strap, that is according to Zeblaze made of materials from Bayer Germany. I'm not just sure whether the locking mechanism of the watch could withstand the fitness activity. The body has a bit of weight, it feels sturdy and well made, and to be honest it looks premium with its aluminum curve body and seamless design. It is IP67 certified water resistant that is well protected from dust, water and corrosion that may shorten the life you're your smart band.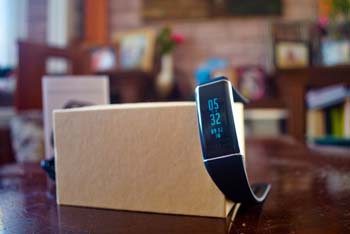 Display – the smartband has a 0.94 inch OLED display, a 160 x 68 pixel resolution, its readable clear and crisp but angle dependent, you have to look at the smartband screen display in straight angle to read the information clearly, it's not touch screen as we thought it would be, it has a touch key button (capacitive button) use to navigate to the series of menus. According to Zeblaze it has a low power consumption as well as it features flip your wrist display, which I think is great, a power saving feature to add more life to your smartband in just a single charge.
 Software – the watch has a simple UI, the Zeblaze Zeband uses a proprietary OS, it has a direct approach to navigate to its menus, just long press on the touch key to activate each functionality. We did not have any hard time figuring out the in's and out's of its UI.
  It has dedicated app available for download for iOS and Android, you can check all your personal fitness stats as well as configure the settings and notifications of the smartband easily with the support app. When connected to your smartphone via Bluetooth, it automatically sync the data in your Zeband to your smartphone. In the app you can set the time for your exercise routine, set the notifications, as well set the display screen time out. 
 Hardware – the smartband is powered by nRF51822 (Cortex M0 16 Mhz) chip, a 256 K memory is enough to store your fitness stats and sync it to your smartphone. It has a 90 mAh Lithium polymer battery that has a standby time of 15 days, features include in the watch are pedometer (using three axis acceleration sensor) to give an accurate count of steps and movements. Elevated heart rate monitor providing accurate HB.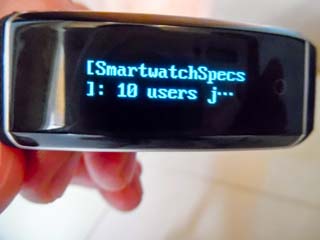 OverAll – the Zeblaze Zeband looks premium, we did not have any issues with it connecting to its support app, easy syncing as well it has a good battery life, we also love the real time heart rate monitoring, that you can set in the app. When it comes to notifications, you will be able to receive notifications from your SMS, social media apps such as Twitter, Facebook and even Tumbler.
So far it is a great smartband based on its price, it might lack other features, but for fitness routine it is just right. We just have some issues with its strap that can be easily remove; we still preferred the classic stainless steel buckle.
See the full specifications of Zeblaze Zeband

[envira-gallery id="1257″]