Smartwatch with SIM functionality is not new in the smartwatch world, in fact it is now common as Chinese smartwatch companies are releasing their own version of smartphone with SIM features, they tag it as a "Watch Phone". But with different watch phone available in the market only few smartwatches offers a truly fully featured smartwatch phone.
Well Relativity Research, Inc. offers to fill in this gap with their xWatch, according to the company it's the most functional smartwatch, and it's a standalone phone in a small form factor. The xWatch allows you to send and receive calls from your smartwatch, you will also be able to receive notifications from your smartphone as well.
The smartwatch has a built in audio player allowing the user to listen to the stored music in the smartwatch, you have the option to listen on the built in speaker or bluetooth headset that they also offer in package with the xWatch or a separate item. Other features include a built-in camera, with photo and video option; or if you want you can use your watch as a remote for your smartphone camera.
Health features of the watch are blood pressure monitor, pedometer, and a heart rate monitor, a sedentary and drink alert. So far the smartwatch has a great features especially in health and fitness section, hopefully its kickstarter campaign gets funded and succeed, that might push the company to make a second version with more functionalities,, anyway here are the pledges and perks on the xWatch kickstarter campaign.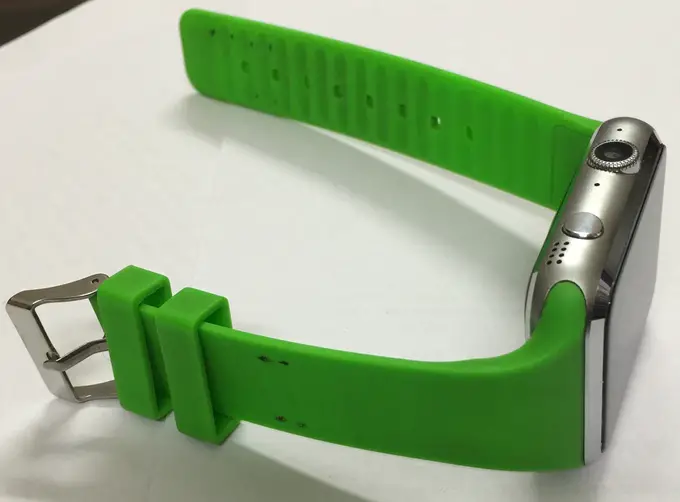 xWatch Lite $75 Pledge
xWatch Lite Sports Pledge $110
xWatch Lite Double Pack Pledge $110
xWatch Pledge $150
xWatch Sports Pledge $185
xWatch Lite Double Pack+Sports Pledge $200
xWatch Double Pack PLedge $275
xWatch Double Pack + Sports PLedge $345