I don't have knowledge and experienced with this issue before I bought the Xiaomi Mi Band 2, the issue "Band is Paired by other Person. Ask them to unpair it and try again".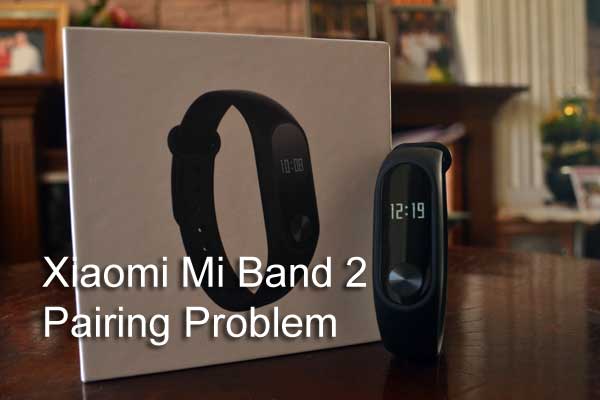 The issue arises due to so called "security features" by Xiaomi on its Mi Band , Xiaomi made the Mi Band 2 to be paired only to one device (smartphone) . To be able to use it to other smartphone, you need to unpair it first. It sounds simple and easy, but this safety feature just gave a lot of headache to Xiaomi Mi Band 2 users, this problem is not isolated as hundreds of query posted in different forums and website regarding this issue. I think Xiaomi should address this problem fast, I don't know if they notice it or not, but hundreds or thousands of users are experiencing this problem with their Mi Band 2.
The problem starts with the "Mi Fit App", before users can connect with the Xiaomi Mi Band 2, they have to downloaded the Mi Fit app via searching the app store or via a QR code. After downloading, you need to sign-up to connect to the Mi Band 2, the first option is, the app ask for your smartphone number as well as your desired password . If you are an Android users you might opt to choose the "Sign up with email (available only in Android)", but sadly most sign-up with their smartphone numbers.
I think this is the cause of the problem,  Xiaomi store the phone number to its server and associates it with the Xiaomi Mi band 2. Sometimes, users lose their phone or having some technical problems with it or their SIM card, eventually losing their phone numbers. When users try to use another number or phone, it is impossible to bind the Mi Band 2 to their account, and use their Xiaomi Mi Band 2, making it a brick, unusable. When you sign-up for a new account and pair it with your Mi Band 2, you will encounter the message "Band is Paired by other Person","Ask them to unpair it  and try again". See the screenshot below: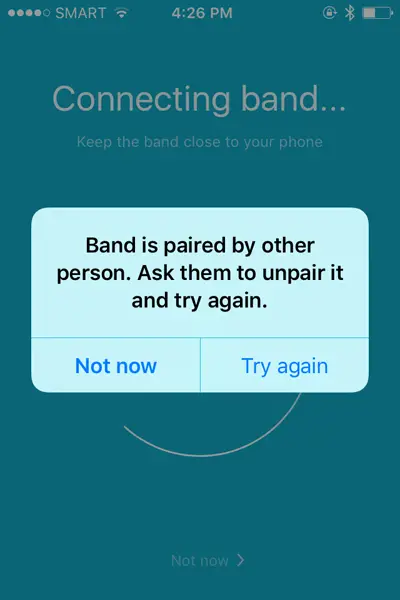 So what is the Solution to this dilemma?
Solution Number 1: Sign in Again using the exact phone number .
If you are still using the same phone number, there is a chance that you can still pair it with your phone. Remember that even if you have deleted your account , the phone number is still associated with your Mi Band 2, when you forgot to unpair it.
I experienced the same pairing problem, when I forgot the exact format of the numbers. What I did was to delete my Mi account, but to my surprise, the phone number is still associated with it (what??), it is still in the Mi server I think,  yes I remove my Xiaomi account and still the smartband is still locked to that number. With the will to fix this problem, I tried different possibilities,  well a simple procedure is the solution.
Here is what I did:
If you already deleted your account, sign-up again and used the same number. When you login to your account, make it sure that you use the exact format of your  number the first time you signed up to Mi Fit, (try to remember the exact details), don't login with email or username it will not work. Ex. When you signed up for the first time, you might have use a format like this +630913452428 (it includes the country code) make it sure that when you login you also use +630913452428 the format, not +63913452428 or 0913452428.
Note:
I followed the same procedure and it worked, don't bother to delete your account in Xiaomi website, as you will just waste your time. Your phone number is still associated with your Xiaomi Mi Band 2. Try to do the above procedure as there is a possibility that it might work.
How to Avoid the same Problem Again with your Xiaomi Mi Band 2?
In order to avoid the issue again, especially for iOS users, avoid signing up with the Mi Fit App using your phone number; instead try to sign-up using your "email address". For iOS users the option is not available in the app, try to sign-up using a browser go to https://account.xiaomi.com.  For Android users, scroll to the bottom of the app and select " Use an Email address", as the option for signing –up, if you can't find it use the above link.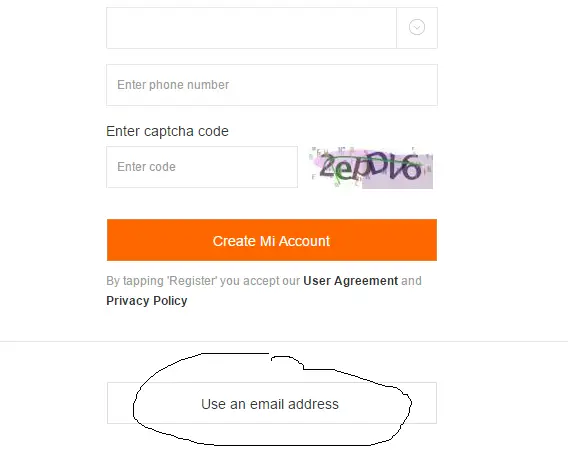 Using the email address, you can use your Xiaomi Mi Band 2 with other smartphone, no need to worry anymore about the problem of pairing. With the email address, I was able to pair it with other smartphone , as your Xiaomi Mi Band 2 is not associated with your cellphone number but instead with your email address.  (but of course don't lose your email address), if you lose your smartphone, you can still use your Xiaomi Mi Band 2, with other device, as long as you login with the email address you used in your previous smartphone.
Solution Number 2: Use Fix-it for Mi Band 2 App for Android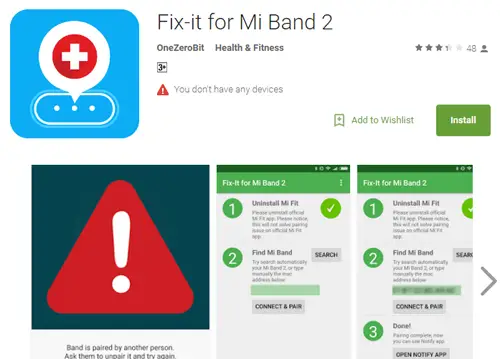 The second solution will still not make your band work with the Mi Fit app but allows your band to work with other Mi Band 2 compatible app, and it has received a lot of positive reviews saying, it unbrick their useless Mi Band 2. Saying they can now use it with other app compatible with Mi Band 2 especially for Android users.
On its description its says: "With this app you can get working your bricked band with Notify & Fitness app. Just install it, search your band and pair it! Once paired, you can uninstall this app and use our free Notify & Fitness app"
Try this solution, there is nothing to lose anyway but more to gain once that you will be able to use your smartband again.
We will update this with other solutions that worked with other users… stay tuned…