If you are looking for a rugged smartwatch with a similar design concept with that of the popular Casio-G-Shock, but equipped with notifications such as call and message as well as HR monitor. You are in luck, check out this latest smartwatch from Zeblaze, the Zeblaze Muscle HR.  What are the features and specs of the Muscle HR? Well, check out our review below of the Zeblaze Muscle HR smartwatch.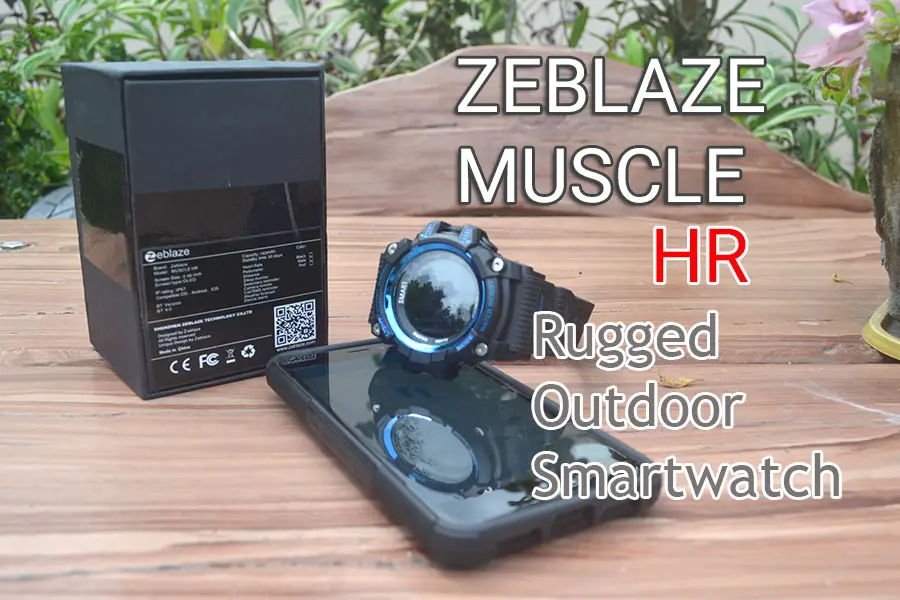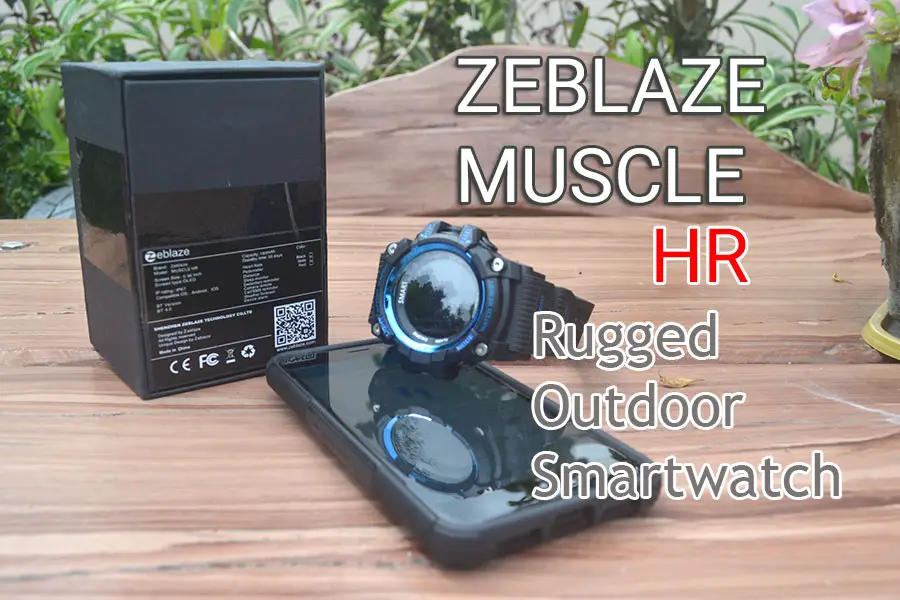 Design and Display
The Zeblaze Muscle HR is a rugged type smartwach, it has a metal body enclosed in a tough rubber casing, it is shock resistant, it's tough looking, bulky and with a design that is made for outdoors. It is similar in appearance with that of the popular No.1 F2 and the XR05 Smartwatch. It has the same 4 physical buttons like light, start, mode and reset but have a different function in some buttons.
Instead of using an FSTN display similar to the smartwatches with have mention, the Zeblaze Muscle HR uses an OLED screen, an 0.96" inch OLED display with 160 x 68 pixel resolution, a display similar to smartband which provide text information.
When receiving notifications, the display is the answer to those who wanted an outdoor smartwatch like XR05 but want something more especially on the notification side. The display also supports raise wrist to display screen which is pretty important feature, a proven power saver. The wearable is also waterproof with waterproof rating of IP68, able to withstand splashes, swimming up to 50 meters.
Notifications
The smartwatch OLED display provide similar notifications with that of a smartband, it might not have a colour screen but provide details on its notifications. For example, as a message notification shows the content of the message as well as an icon accompanied with a vibration to alert you.
It supports several popular social app like Facebook, Line, QQ, WeChat, Skype, Twitter and WhatsApp, you can toggle it on or off in the message settings if you want to receive notifications or not.
Support App
The Zeblaze Muscle HR uses the JYou app, available for both iOS and Android. So far, the app is just ok, not that impressive, it is somewhat similar to Fundo app. It has the section for sport and fitness, sleep monitoring, and settings, all has its own stats and options. Settings include options to other features such as sleep monitoring sedentary reminder, heart rate setup and alarm.
It is a pretty simple app with all the settings for the Zeblaze Muscle HR. The only downside with the app is that it still runs in the background even if you already closed the app or disconnect it from smartwatch which is annoying and takes a lot of resources. Comments from other users states that the JYou is eating their mobile data even if they already close the app and disconnect it from the device.
OverAll
The smartwatch is perfect for those who are looking for an outdoor smartwatch, the Muscle has a durable body, waterproof up to 50 meters with a long battery life. It is a bit bulky and might not suit the taste of women, but for men it is a perfect partner for outdoors. The support app is a let down, but hopefully an alternative or update could fix the issue. So far, the price is is ok with the features that Zeblaze is offering, notification is good as well as other sport and health features of the smartwatch.