Design and Display
No.1 is back again with a new fitness tracker. This wearable is the second smartband by No.1 with No.1 F1 being the first fitness tracker. The No.1 F4 smartband shows a lot of improvement especially on its features and design. The smartband design, features a removable strap and a slight curve body. The screen is OLED, a 0.96 inch with touch button key, which I find it very responsive and sharp even outdoors. The wide screen shows more information compared to F1 but its graphics is somewhat yellowish in color and not sharp clear white.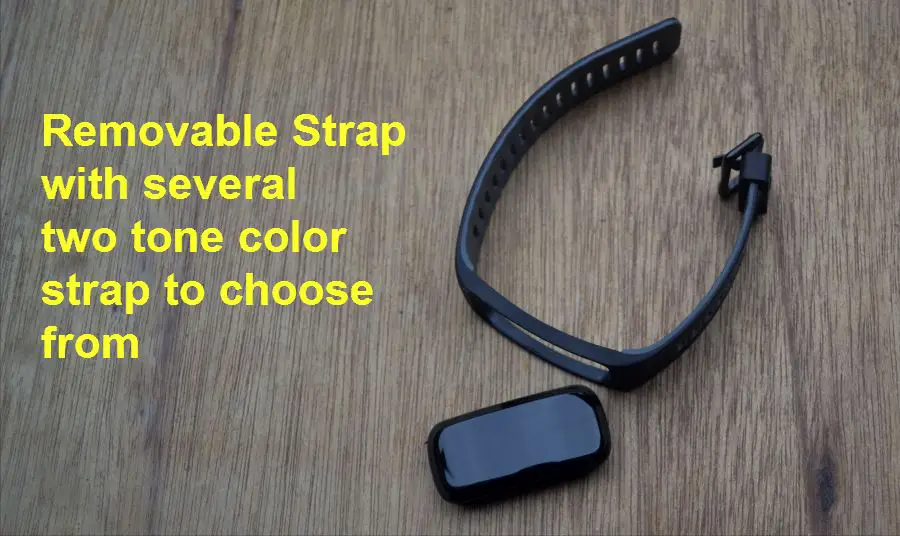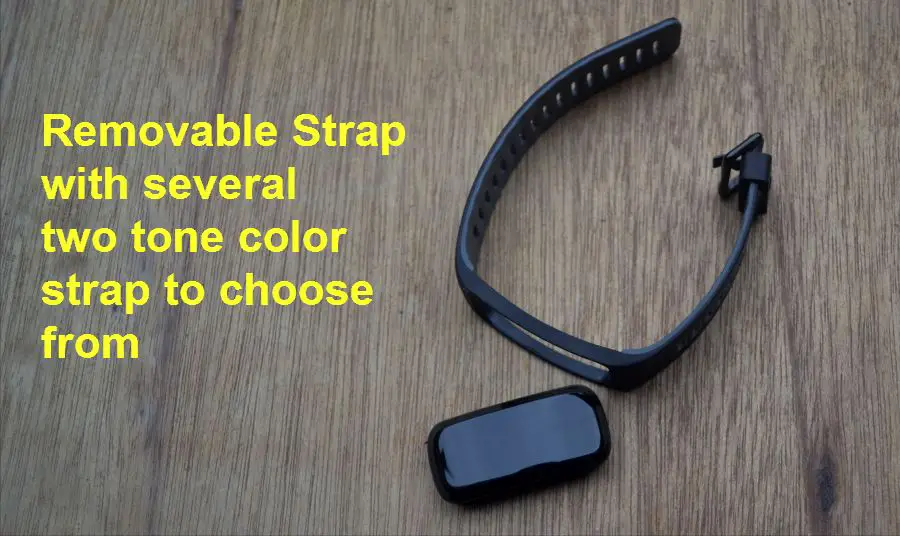 The No.1 F4 is waterproof having an IP68 rating, splash proof and waterproof up to 30 meters including the two tone strap band with stainless steel buckle.
When it comes to design, the No.1 F4 has a sleek sporty look, somewhat similar to Garmin and Fitbit offerings.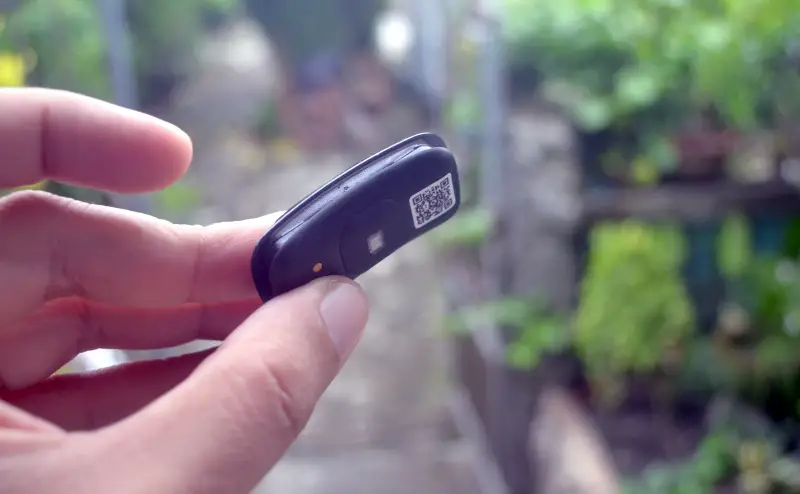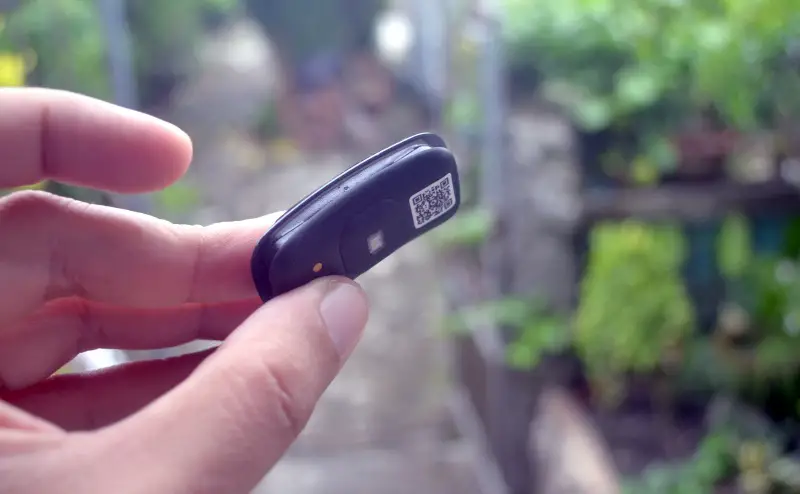 Hardware and Menus
Powered by a low power processor NRF51822 and with an internal storage of 256K, the device runs smoothly can store several information such as notifications and sensor results. Sensors in the smartwatch includes heart rate monitor, blood pressure monitor and motion sensors.
So far, the No.1 F4 with its sensor is loaded with different options. There are at least 4 main menus such as Health, Message, Training, Outdoor, Dial, Settings. Below are the options for each sub-menus.
Health
Message
Training
Outdoor
Dial
Settings
Cycle to the different message notifications on your inbox

Running
Cyclin
Basketball
Swimming
Badminton
Football
Table Tennis

At least 9 different watch faces are available

StopWatch
Find phone
Shake
About
Reset
Power Off
I'm not going into details of each features but instead focused on the important health and fitness features including how the No.1 F4 handle notifications.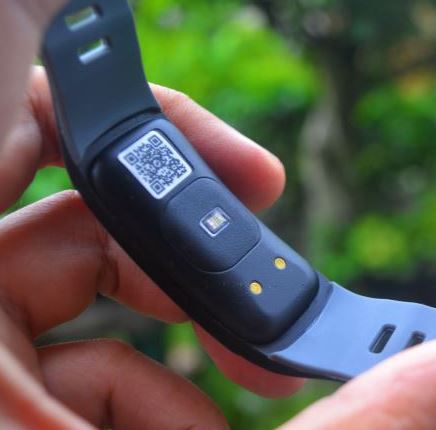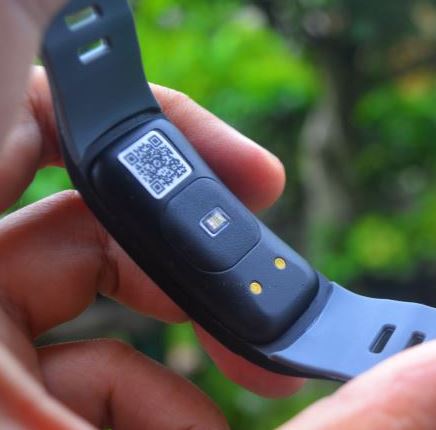 Health – on the health section, the blood pressure monitor and the heart rate monitor works as expected and its results are not that far from the actual results of medical devices. But it sometimes differ more on how you place the device on your wrist as well as on your movement. So far, the only function I haven't tried is the Oxygen level.
Training (Multi-Sport Section) – this is the best feature of the No.1 F4, unlike the No.1 F1 that it only track your steps. The fitness tracker F4 has a multi-sport feature, at least 8 different sports to choose from including swimming that is able to track your swim stroke.
Dial – most of the fitness band right now is stuck with just one watch face, No.1 F4 has 9 different watch faces ranging from analog to digital and digital with additional details such as steps taken, temperate and heart rate.
Message Notifications
No.1 F4 smartband scores high when it comes to displaying notifications. Unlike other affordable smartband, the F4 just don't display the name of the caller or the message sender but also the content of the message, which I found it very useful, with this feature you don't need to take your phone out of your pocket just to check for the information, just read few details about the message and decide whether to ignore it or not.
Support App
Syncing with the support app was a breeze, no need to sign-up just to sync with your device, just connect to your Bluetooth and your good to go, just update your personal profile later. The No.1 F4 uses the Fundo Wear Pro, a much better version of the Fundo Wear and with a better UI. It has a more professional look, intuitive UI and much more stable version. So far, I did not encounter any issues at all with the syncing.
See several screenshot below: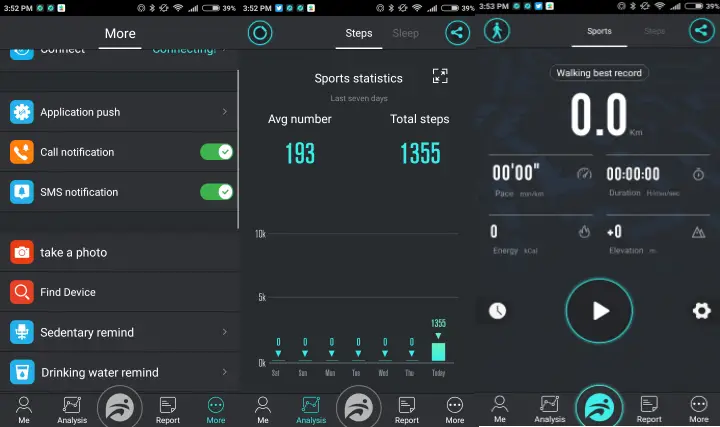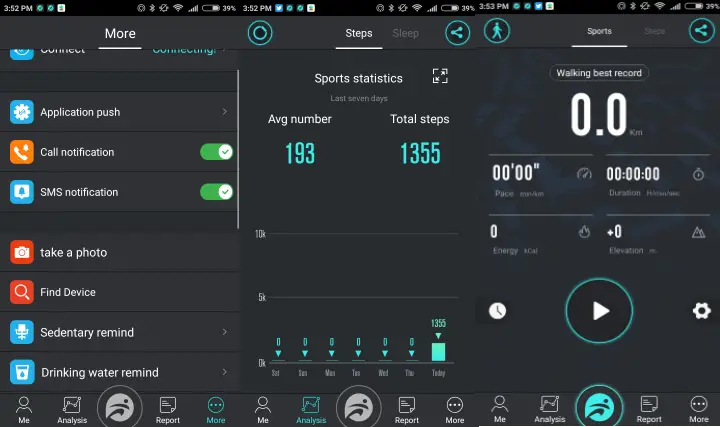 The Verdict
Price  – Overall the smartband is worth the price, it is one of the most affordable smartband loaded with the latest features, usually a smartband with these features cost more than 50 U.S dollars, the No.1 F4 cost only half the price or even less in some shopping site.
Battery – it might not have a longer battery life compared to the No.1 F1, but its ok still it is in the over the average lasting over two weeks.
Design and Features – can't say nothing bad on this section, the No.1 F4 impressed me with its loaded features especially the multi-mode, as well as the removable strap and ease of use. Of course, the No.1 F4 just like any other device do have some cons, but overall its features outweighs the negative on this fitness tracker by No.1.