With most of tech companies right now goes for their wearables with display features. MisFit is going the other way around with its new hybrid smartwatch, "MisFit Phase".
The watch is an aluminum/stainless steel watch with a very basic design, somewhat like a regular wristwatch. If you are going to take a look at it, you will not be able to distinguish it from other classic wristwatches. But under the hood the MisFit Phase is loaded with fitness and health sensors. The MisFit Phase is able to track your activities such as your steps, distance and it also has a calorie counter and other health feature such as sleep tracking, it just don't have a heart rate monitor. All of the data collected by the watch can be monitored in a dedicated app available for iOS and Android.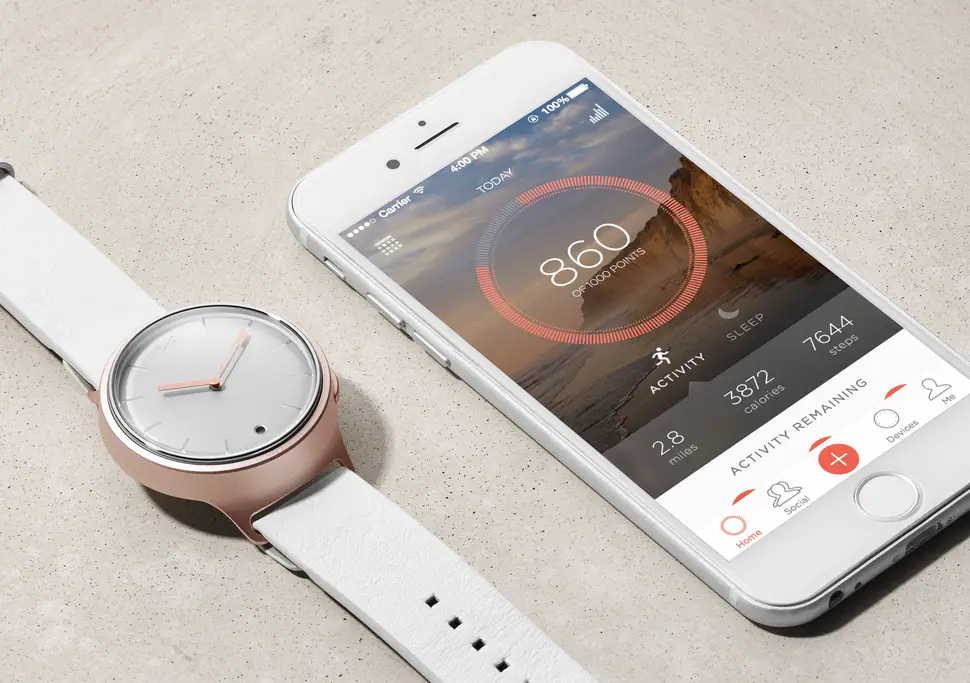 Aside from health features the MisFit Phase, also does have call and text notifications via vibration alerts, it also has custom app notifications. It doesn't have a screen display but MisFit integrated the Phase with dedicated buttons that allows user to control their smartphone like play and pause music, remote control for camera and other smart devices. It also has a small hole on the bottom of the watch face that changes colors depend upon the notifications. MisFit Phase do have a very  unique way of telling information and notifications to users, to be honest I'm not a fan of it, but it does have several benefits, a discreet way of notifying users and at the same time it saves battery life. In the case of MisFit Phase it is able to run for six months with its replaceable battery.