If you are a fan of MicroWear H1 smartwatch, I am pretty sure you will love this one, another wearable from MicroWear Tech. It's a follow-up smartwatch of the Android based MicroWear H1, introducing the MicroWear H2. So what are the features of the H1 that makes it attractive from those who are looking for an Android based smartwatch? Well, let's learn more about the MicroWear H1, check out some notable features below of the said smartwatch.
Design and Display
The smartwatch H2 has a stainless steel body with a sport/rugged look, it has a locking screws on the bezel and two physical buttons on the side giving it a much masculine appearance. It has a TPU bandthat is flexible and durable with stainless steel buckle.
Regarding the display screen, the Microwear H2 has a high resolution display, it's a 1.39" inch screen with 400 x 400 pixel resolution, it's a touch screen interface with clear and crisp graphics and text.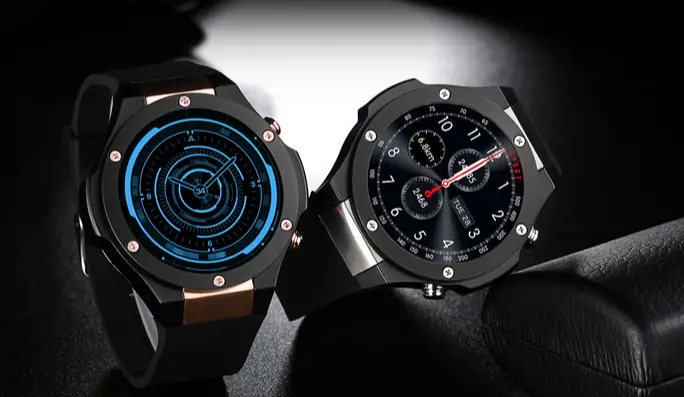 Hardware and Features
The smartwatch is powered by a MediaTek 6580 Quadcore processor with 1 GB of RAM,  that is much faster than the H1 which uses an MTK6572A Dual Core processor and has only 512 MB of memory. There is also a huge improvement on the storage, the H2 has a 16 GB internal storage which is great for storing MP3 and other audio and video files.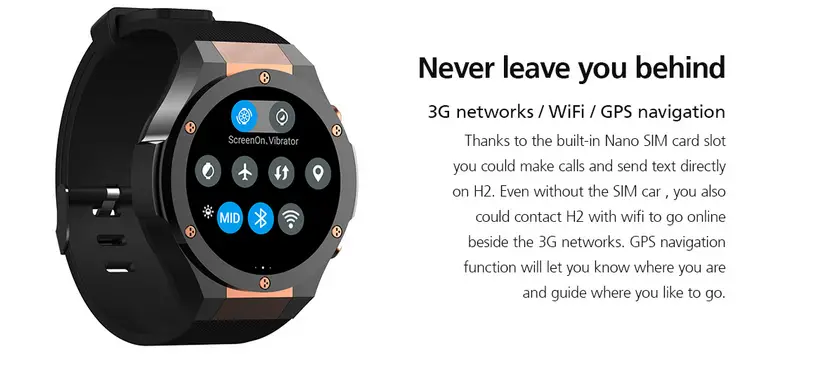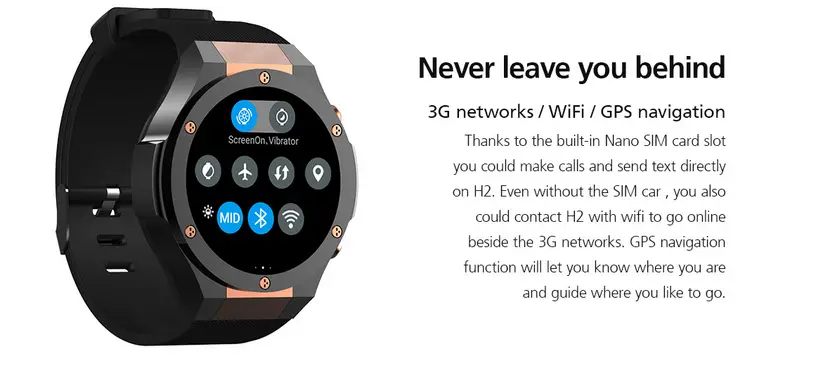 Connectivity
Just like its predecessor H1, the Microwear H2 is a smartwatch phone, having  a nano SIM slot compatible with GSM+ WCDMA 2100Mhz. It is also equipped with the basic network features that you find in an Android smartwatch such as GPS, WIFI and Bluetooth 4.0 connectivity.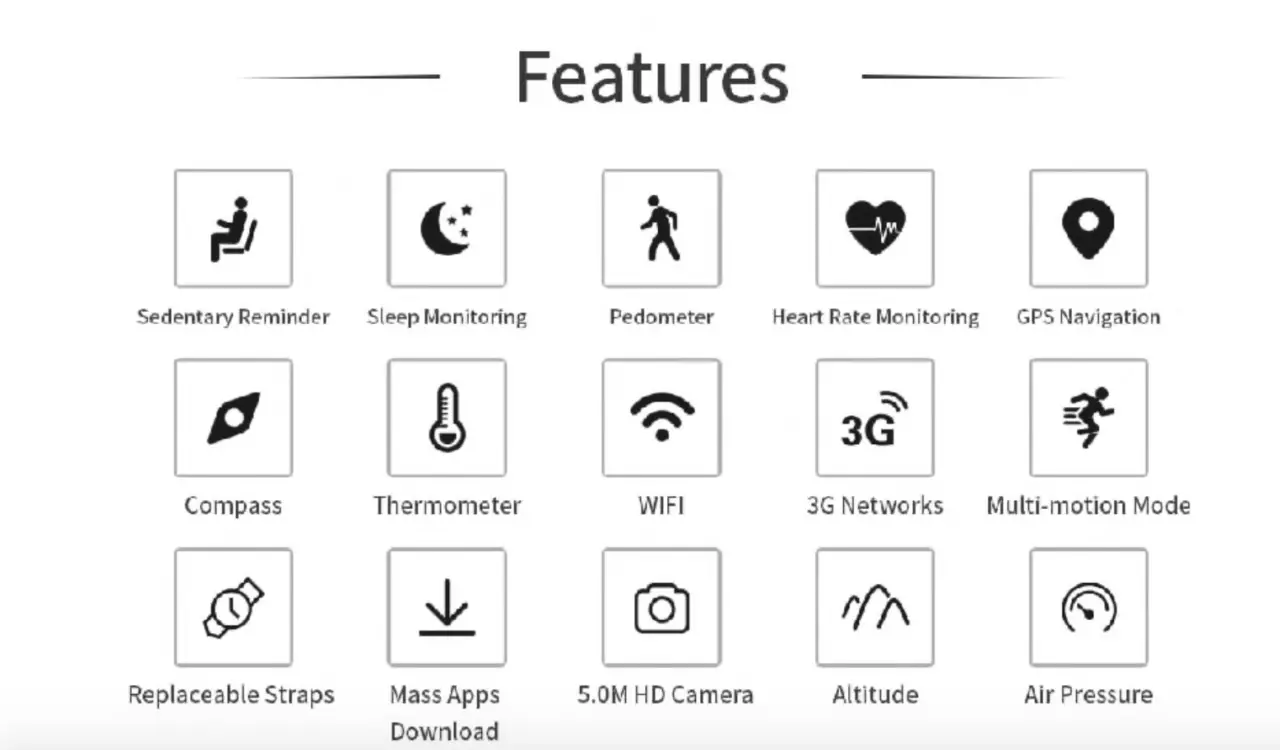 Functions
Aside from ability to make phone calls and send messages on your smartwatch, Microwear H2 also has several fitness and health features such as pedometer, heart rate monitor, sleep monitoring. Additional basic features are alarm clock, calendar, stopwatch, calculator, sound recorder, anti –lost.
The camera on the side that blends with two physical buttons is also a plus with 5M camera with options for recording and capturing images. There is also an increase in battery capacity, about 400mAh providing the smartwatch several days of standby time.
 Other Details
The Microwear H2 right now is available in different popular online shopping sites, the price starts at $99.99 but other sites offer much lower prices with coupon codes. It is a cool looking smartwatch with good features, so far it is one of the latest Android smartwatch with high specifications in the market. See complete Specs of the Microwear H2.