Here are at smartwatchspecifications.com, we already reviewed a number of affordable smartband. These smartbands is equipped with different sensors and loaded with multi-sport mode, some of them are almost an all in one smartwatch, just lacking a built-in GPS. Don't get me wrong, these are affordable great smartwatches but due to lack of GPS, users cannot use its full potential especially outdoors.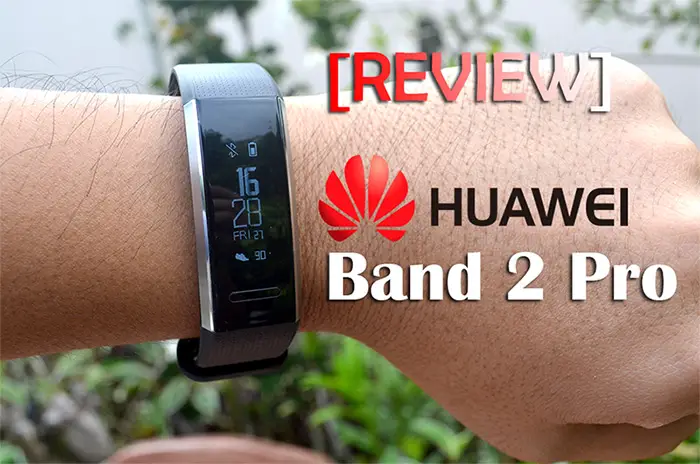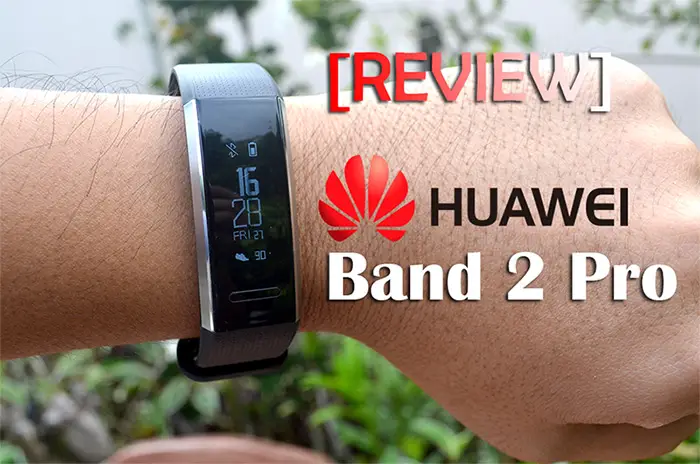 Talking about a smartband with GPS, here is good pick the "Huawei Band 2 Pro", one of the latest smartband to equip with GPS. The Band 2 Pro cost $64.99 dollars as the time of our review, it is only half the price of some of the popular fitness tracker in the market. We have the opportunity to play with the Huawei Band 2 Pro for a week and here is our verdict.
Design and Display
The design of the Huawei Band 2 Pro is simple yet stylish, the slight curve body is ergonomic, very comfortable to wear. Its metal body is adorned with an aluminium strip on its edge giving it a classier look, the design is somewhat similar to one of the fitness tracker offerings of Fitbit, having a metal strip on the side.
It has a proprietary silicon strap, which is not interchangeable, there is a screw to fasten to the strap and onto the body but we are not sure whether there will be an available third strap that you can buy online. Right now, as the time of this writing,  no available third party straps available for purchase.
The display for the Huawei Band 2 Pro is PMOLED, it is bright and sharp than most fitness tracker in the market in affordable category, the touch key interface is good which is pretty responsive during our test .Regarding the display, just like other PMOLED screen (passive matrix OLED), it suffers a bit outdoors especially when the sun is too bright, at night or indoors the display is perfectly clean and the brightness is just right.
For the interface, the band has a very simple and direct way of providing information, just touch the key to cycle through its menus, and just long press to see more information or select its submenu options. There is support for flip your wrist to display, but sadly the time is only available in portrait mode and there is no option for 12 hour standard time. But this issue is pretty simple, I have several fitness tracker with only 24 hour format for time but was eventually fixed with a firmware update. Note: There is way to change the 24 hour format time to 12 hour, with your Android smartphone, just go to Date and Time settings and uncheck the option for automatic updates for date and time.
Features
The band revolves to at least several options, pedometer, heart rate, running, outdoor cycling, swimming and the breathing options. We will focus more on the pedometer, running, and outdoor cycling on our review.
Pedometer and Running
So far, the result is closed to our manual count, other features is automatically calculated like calorie and distance and other stats related to your step count, the data can be seen on the band (long press on the option) or on the support app. Just like other sport band, the results is somewhat off when walking or running especially if there is too much movement is going on.  Another issue with it is the limited customization option such as the steps is fixed on 10,00 steps as well as the customized plan provides only 4 options such as 5 km, 10 km, Half marathon and marathon.
Outdoor Cycling
The feature is perfect for those who are into mountain biking or related activities. The GPS is activated and automatically keeps track of your distance, time and heart rate. The smartband will also alert you for every mile you reach by notifications with slight vibration.
The running and Cycling has an option for GPS, it keep track of your location and other stats regarding your exercise and provide map trajectory of your workout, with the MAP it is available in the support app.
All of the sport feature is accompanied with a scientific monitoring and coaching. With V0xMax, this feature calculate your maximum rate of oxygen consumption during your workout.
Support App
The smartband is compatible with iOS and Android, its support app is available in both platform. So far,  we encountered no issues with connecting the band as well as synchronization. To activate the band, you need to download the Huawei Wear, it is the location of all the settings of your smartband, some customization options and preview of your fitness data. It's a simple app with an option also to receive firmware updates, for almost a week of using the band, I received at least 2 firmware updates, some optimization and additional features for the smartband.
In order for you to see detailed stats of your workout, you need to download an additional app. The Huawei Health, see your training history, heart rate stats, the sleep data with graphs , detailed analysis of your sleep with TruSleepTM technology, it is one of the most detailed analysis so far that we have in a support app for wearable. It also shows the charts, pace, full details and map trajectory of your outdoor workout (see screenshot below).
The Huawei Health app is good and has all the details for your workout routine, the disappointing thing is that it doesn't have a cloud support for storing your data for future reference of your health and fitness record. It's a good thing that it support Data Sharing to a several third party health and fitness app like "Google Fit","MyFitnessPal" and "UP" by Jawbone.
Battery
Based on its specs, the Huawei Band 2 Pro has a standby time of about 20 days. An impressive battery life considering that it is only 100 mAh in capacity, that is if you use the fitness band as a time tracker only. If you use the GPS along with the heart rate monitor, the life drops to at least 4 days. In terms of battery life, it is a great band; the quick charge is amazing powering the smartband in just a few minutes can last a day or two.
Our Take
The Huawei Band 2 Pro is impressive despite its low price, it's an entry level smartband but equipped with different features, not that much on the sport features but it's a start for Huawei's band equipped with GPS. The design might not be that top of the line but its GPS that is precise and with trajectory Map support is a good feature as well as the detailed sleep tracking with TruSleep technology analysis is  plus. So far, features that stand out for the Huawei Band 2 Pro is the very competitive pricing, the built in GPS, the battery life and the support app. See the full specifications of the Huawei Band 2 Pro Smartband: http://www.smartwatchspecifications.com/Device/huawei-band-2-pro/