FitPro Smartwatch – The Rebranded Popular Affordable Smartwatch
Checking out the different smartwatch online, we spotted this FitPro smartwatch. A wearable that has a familiar look and design. Checking more on the details about the smartwatch, we think that it is another rebrand of the popular affordable smartwatch Y68 smartwatch.
The FitPro smartwatch as they call, is one of the most popular smartwatch in the affordable category. It is a very cheap smartwatch in terms of price, and it is one of the best picked by users when it comes to entry-level smartwatch.
We already reviewed this smartwatch before, see our video review, and so far. We are impressed with the features, that is offering despite that the wearable has a very cheap price. The smartwatch has a light PC body with no physical button, it is available in different colors such as classic black, rose gold, white, and silver. It is a simple-looking smartwatch with a sporty silicon strap that is similar to a sporty Apple watch strap.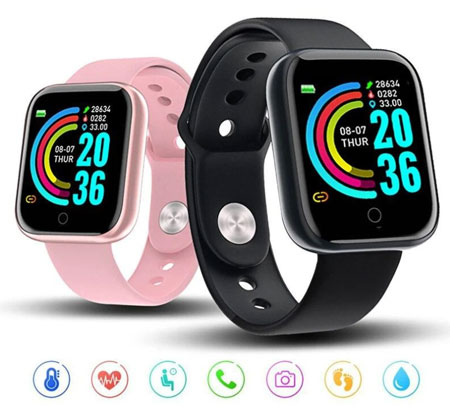 The smartwatch has a full-color display screen with a touch button key operation. It has a full-color display screen, that has simple UI, and preloaded with a number of watch faces. It has a very simple yet innovative way of charging the smartwatch. The smartwatch has direct USB charging, just remove the strap to exposed the USB connector. With this feature, you don't need an extra US cable to charge the wearable.
When it comes to features, still there are no changes, the Fitpro smartwatch has the following features. It has a heart rate monitoring function, you can monitor your heart rate anytime with stats and graphs on the support app. The smartwatch also has features for blood pressure monitoring, and blood oxygen.
For notifications, it has call and message notifications, with the option to read the message notifications. It also supports social app notifications. Social app supported are Skype, Facebook, Twitter.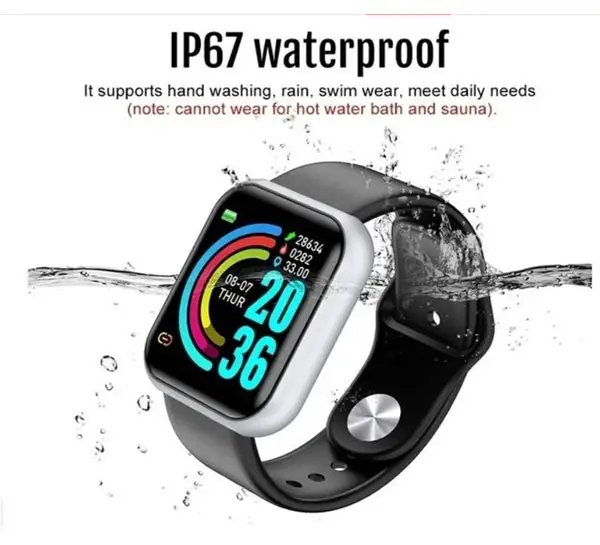 For Activity functions, the FitPro smartwatch has automatic step tracking, calories and distance tracking. Aside from that it also has sports features, it has running, sit-up and skipping rope. Each sport functions calculate for the time and calories.
Other health functions included in the smartwatch are sleep monitoring, providing sleep score and the number of sleep hours. There is also a remote camera feature, with your smartwatch you can control the camera of your phone. The additional function included is anti-lost both for the smartwatch and the smartphone.
Basic Specifications of the FitPro Smartwatch
Display: 1.3" inch TFT LCD, 240 x 240 pixel resolution
Bluetooth: Bluetooth 4.0
Battery: 150 mAh with up to 21 days of standby time, 4 days of normal usage
Compatibility: Android 4.4 or above and iOS 8.4 or above