Best Open Source Smartwatch 2021 – Learn How to Hack your Smartwatch
If you want to learn the inner workings of a smartwatch. Learn the ins and outs of its hardware and software. Or you have the talent for programming and hacking. I guess an open source smartwatch is the one that suits you.
Although there are thousands of smartwatches in the market available, only a handful of them are open source. Of course here at smartwatchspecifications.com we picked the best open source smartwatch in the market, so you don't have to waste your time looking for one. Below are the list of open-source smartwatch that is new or still with active resources and community. Check it out.
Watchy Smartwatches – Open Source E-Paper Smartwatch
This is one of the latest open-source smartwatch in the market. The Watchy Smartwatch, it is an open-source E-paper watch. Powered by an ESP32 chip the wearable allows any open source enthusiast to program it with either Arduino, MicrpPython or ES-IOF. According to the company behind the smartwatch, the wearable is certified open-source hardware and software.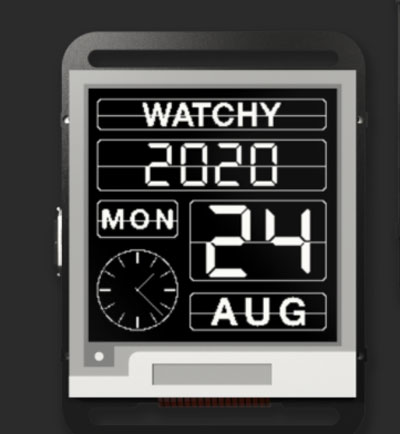 The Watchy Watch has an E-paper display with 200 x 200 pixel resolution. It provides a clear, sharp graphics with ultra-low power consumption. The smartwatch also has a built-in WIFI as well as Bluetooth LE. It has a feature-packed hardware loaded with accelerometer, gesture detection. Any DIY fans have a lot of things to do with the smartwatch, customize its UU, watch faces and add other functionality with the Watchy smartwatch.
Watchy Smartwatch Specs
Display: 1.54" E-Paper
Processor: ESP32-PICO-D4
Sensor: Accelerometer
Battery: 200 mAh Lipo battery, 7 days standby time
Connectivity: Bluetooth and WIFI
Compatibility: Arduino, Micro Python, ESP-IDF
Open Source: OS and Hardware
Website:Watchy by SQFMI | Watchy
Pine Time Smartwatch
If you want an open source smartwatch that you can wear as a regular smartwatch and more than just a hobby project. The Pine Time smartwatch has a complete body design, you can wear the wearable as a regular smartwatch complete with notifications and functions.
It has a rectangular body design, partnered with silicon watch strap. Similar to other low cost smartwtaches in the market. The wearable runs the NRF52832 processor and powered by an open course operating system.
Basically, the smartwatch is a regular wearable complete with heart rate monitor, acceleration sensor, and with Bluetooth 5.0 connectivity. For its display, it has 1.3" inch 240 x 240 pixel resolution with full touch screen support.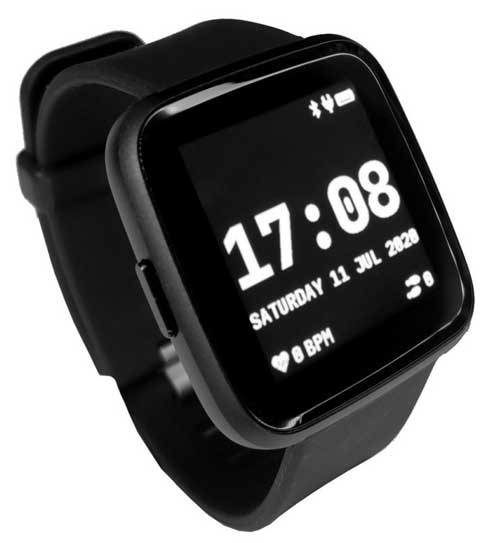 Pine Time Smartwatch Specifications
Display: 1.3" inch 240 x 240 pixel resolution
Processor: NRF52832
Sensor: accelerometer, heart rate monitor
Battery: 180 mAh battery
Connectivity: Bluetooth 5.0
Open Source: Software only
Website: PineTime | PINE64
ESP32 Smartwatch
If you want more control over the inner workings, whether it's the software or hardware of the smartwatch. The ESP32 smartwatch might be the device that you are looking for. The ESP32 is dubbed as the ultimate hackers smartwatch. It is built around the ESP32 WROOM module. You can develop your own software for the wearable, use open source libraries. There is already an available firmware, equipped with several functionalities that are commonly available in a regular smartwatch.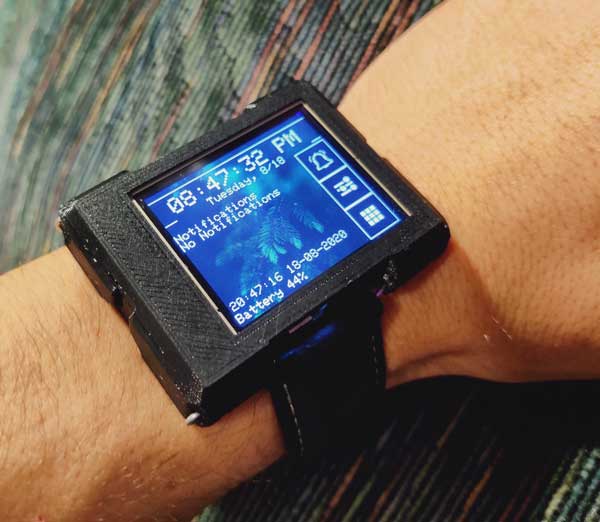 Its hardware is also open source, complete with PDF schematic, 3D printable CAD files. Another good thing about the ESP32 is that is comes with a companion Android app to connect your smartwatch to the smartphone's Bluetooth.
ESP32 Smartwatch Specifications
Display: 1.8" inch LCD
Sensor: Accelerometer
Battery: Li-ion battery
Compatibility: ESPressif IDF or Arduino IDE
Open Source: Software and Harware
Complete Hardware Details here
Bangle.js Smartwatch
Dubbed to be the World's First Open Source Hackable Smartwatch. The Bangle.js has an open source software that let any developers, install new apps or develop their own with javascript language.
Similar to Pine Time, the wearable runs the NRF52832 processor with Bluetooth connectivity. If you want to learn how to develop apps for smartphone, the wearable is already loaded with sensors. It has heart rate monitor, 3 axis accelerometer, 3 axis magnetometer, it also has GPS/GLONASS receiver.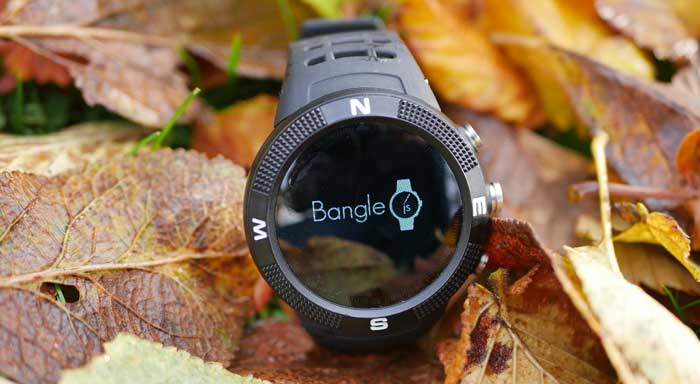 The smartwatch also has a color display having a 1.3" inch LCD with 240 x 240 pixel resolution. To help you get started fast, the smartwatch has several tutorials on graphics, watch faces, app loader customizaton, data storage and more.
Bangle.js Smartwatch Specs
Display: 1.3" inch 240 x 240 pixel resolution
Processor: NRF52832
Sensors: Heart rate monitor, 3 axis accelerometer, 3 axis magnetometer, GPS
Connectivity: Bluetooth LE
Battery: 350 mAh standby time 7 days