If you are a follower of smartwatchspecifications.com, I'm pretty sure you have read our list of best watch face for Amazfit Pace. We listed some of the best watch face for your Pace, and you can download all of the watch faces for free and install it to your smartwatch. If you want to know how to install the watch faces you download, we provided here an easy step by step process on how to add your favourite watch face to your Amazfit Pace.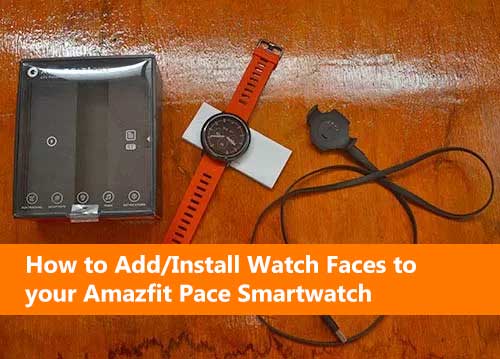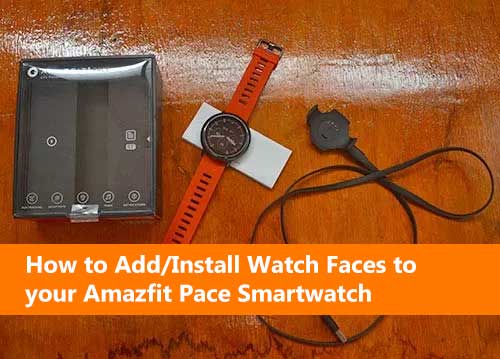 Step by Step Procedure on How to Add a Watch Face to your Amazfit Pace
Note: Before setting your Pace for the watch face installation, please prepare first your watch faces in the same folder, make it sure that all of your files do have the .wfz file extension. If you haven't downloaded any watch faces yet, please download a sample file below to get your started, or check out our list of best Amazfit Pace watch faces.
Step A
Connect your Amazfit Pace to your PC, when you Pace shows up, try to open the Pace's internal storage, you will see a bunch of folders residing on your Pace. Please take note, don't try to delete any folder in your Pace as it might be important on the inner workings of your smartwatch. If your Amazfit Pace won't show up on your computer, and just function as charging, here are the steps to follow.
Amazfit Pace not showing up?
Try to clean the charging cradle maybe the contact connector is not connecting properly, if not try to change the charging cradle.
Install the necessary drivers for your USB
Uninstall and install again the drivers
Check if MTP (Media Transfer Protocol Kit) is functioning properly, if not download the driver and install it again. Download the MTP from Microsoft Here
Step B
If you have successfully connected your Pace, go to the internal storage, try to check if there are existing "WatchFace" folder in your Amazfit Pace, if there aren't any, create a folder with the filename "WatchFace".
Step C
Copy all the prepared watch faces to your Amazfit Pace "WatchFace" folder, you don't need to copy the sample image that comes with your watch face, just select the .wfz file and copy it to the folder you  created.
Step D
After adding the watch faces to the folder, check your Amazfit Pace, no need to restart your device or turn off your Pace to see the loaded watch faces. Just long press on the watch face and swipe from right to left, to see the added watch face/s on your Pace. And that's it you have successfully added a watch face to your device.
Please take note that the added watch faces is only available in your Amazfit Pace device and not in your support app of your smartphone.
Q&A
Where can I download watch faces for my Amazfit Pace?
There are a lot of designers and Amazfit Pace users in particular who very generous in sharing their designed               watch faces for free, this website https://sawfb.fabiobarbon.click/ has hundreds of watch faces contributed          by fans, you can also look for creative design  at Global Facebook Page group for Amazfit.
Read first before doing any addition or updates to your Pace, do it at your own risk, the tutorial above may vary depending on your unit and device, so far, it works well to us and may also work on your PC also and Pace but with no assurance.